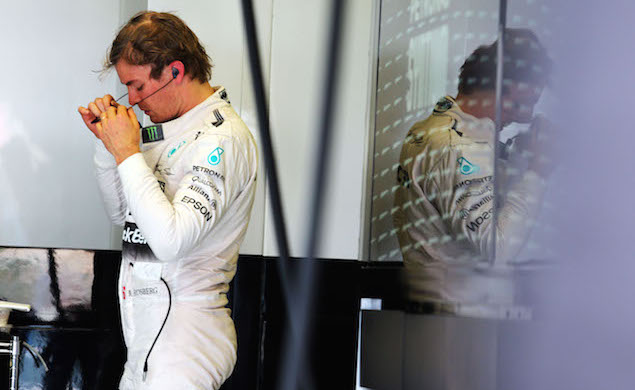 Nico Rosberg is expected to be fit enough to drive on Friday at the Circuit de Catalunya despite a neck problem.
Lewis Hamilton opened the second test on Thursday morning but lasted just 11 laps before withdrawing due to a fever. Mercedes called up reserve driver Pascal Wehrlein to drive - with the 20-year-old already driving for Force India - due to Rosberg suffering from an inflamed nerve in his neck but Wehrlein says he doesn't expect to be driving again on Friday.
Asked if he would drive on Friday if Rosberg is still in pain, Wehrlein replied: "I think so, but I think he's a bit better now.
"Let's see, I'm here and if something happens I can drive and I will drive, but hopefully the [race] drivers can drive and get some practice in the new car."
Mercedes also announced that the current schedule remains for Rosberg to drive on day two, while Wehrlein will be back in the Force India on Saturday.
Full times and day one of the second test as it happened
Click here for the gallery from day one of the second test
Keep up to date with all the F1 news via Facebook and Twitter