A technological upgrade and increased manufacture involvement imply that Formula E is facing its biggest season yet according to series founder and CEO Alejandro Agag.
The all-electric championship will kick off its fifth year next week in Saudi Arabia where it will showcase a series of significant changes.
Formula E's new Gen2 futuristic car will make its race debut, charged by new battery technology that will enable drivers to race a full distance without having to resort to a car swap half-way through an event.
Season Five will also see the introduction of a new strategic "attack mode", a feature inspired by the popular Mario Kart video game that will deliver an extra boost of power to drivers going off the racing line in specific areas of a track.
Finally, after Nissan, BMW, Jaguar and Audi, Mercedes is set to initiate its involvement in Formula E during the 2018/19 season through its tie-up with the new HWA outfit, an affiliate of the German car manufacturer. A dress rehearsal of sorts for Mercedes before it officially joins the grid - along with Porsche - in season six.
"I think season five is the big season for Formula E," Agag told Reuters. "Season five is the moment of truth for Formula E.
"Now people are coming, assuming that this is a long-term venture that is going to be playing a really huge role in the motorsports industry and in the car industry.
"And we cannot fail. We have new manufacturers, new sponsors. It's great, but it also means more responsibility."
Slowly but surely, Formula E is ramping up its technological and engineering achievements although its cars still remain comfortably outperformed by F1. But Agag sees a day in the future when FE will bridge the gap with F1.
"Electric cars are going to go faster and faster," he added.
"I see us going now towards smaller batteries with the same amount of power, and ultra-fast charging so maybe one or two pitstops during the race in generation three.
"This will mean less weight, even more power, so a lot more performance. And I think generation four or five can be at the same level as the Formula 1 cars today."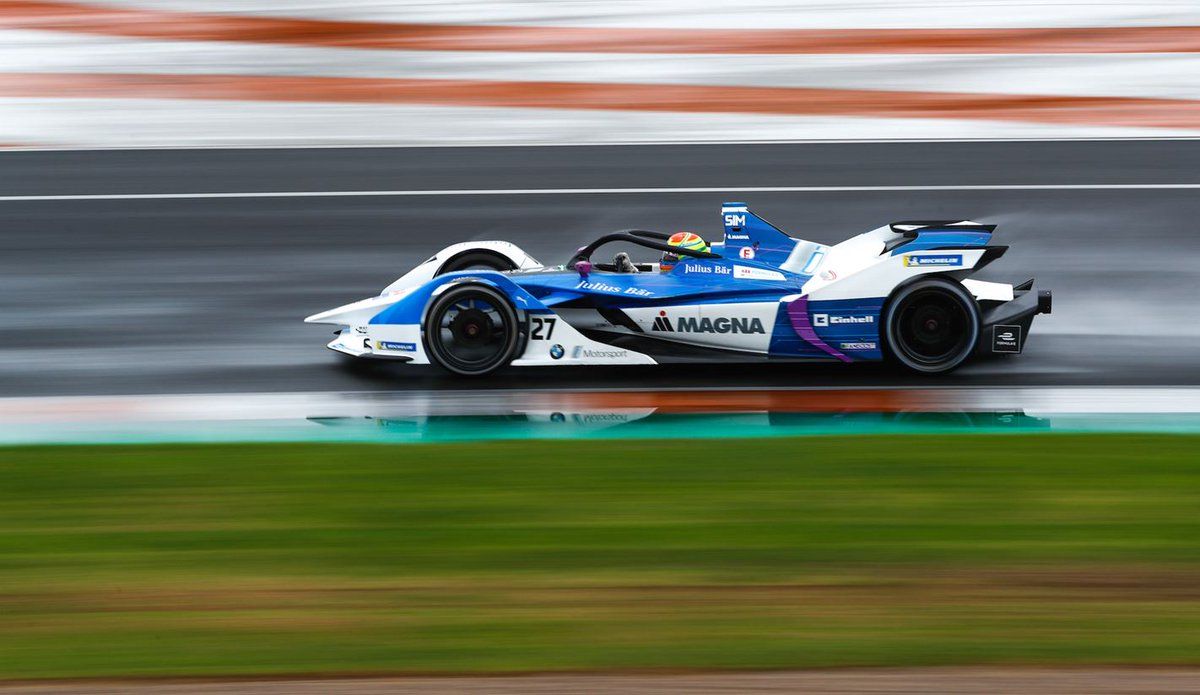 As Formula E's performance evolves, so should its racing environment, with Agag open to the opportunity of bringing the electric series to motorsport's classic venues.
"I think when the performance is there, we need to provide a platform, a laboratory for these electric cars to go to the limit," he said.
"At the same time racing in cities is part of our DNA.
"I see maybe a hybrid situation in which we keep some races in the cities but we do maybe three, four, five at racetracks to allow these cars really to express themselves, to show their level of performance."
In the interim, Formula E's 13-race schedule will kick off on December 15 with the Ad Diriyah e.Prix and run until July 14 when it will conclude with a double header event in New York.
Gallery: The beautiful wives and girlfriends of F1 drivers
Keep up to date with all the F1 news via Facebook and Twitter