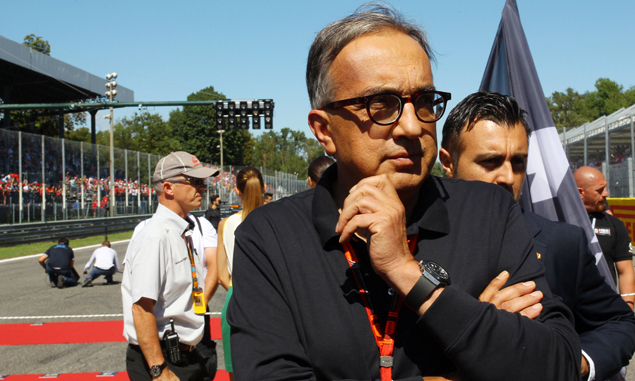 Ferrari chairman Sergio Marchionne has slammed the engine cost capping measures brought forward by the FIA, describing the initiative as "obscene".
Formula One's governing body recently issued a strong-worded statement to allow the introduction of a new power unit from 2017 after Ferrari had blocked a fresh push to reduce the price of customer engines to €12million (£8.6million).
FIA President Jean Todt admitted he was "disappointed" by his former team's stance, especially after the majority of squads, as well as Bernie Ecclestone's Formula One Management [FOM], had agreed on the measures.
"Ferrari's position is crystal clear, while Jean Todt's concept is absolutely obscene," Marchionne is quoted as saying by Italian publication La Gazzetta dello Sport. "Todt tells us: 'You will gain by supplying client teams' and then complained about Ferrari's veto on the "political" retail price fixed on the engines.
"Thinking that the FIA and FOM can go to the engine manufacturers and impose the obligation to take on the financial commitment and burden to fund other teams, this I consider to be an obscene concept and outside any economic and industrial logic."
"I find it quite surprising to see that a person like Todt, who has such a wide experience in Formula One, does not realise the costs we incur to create and develop these power units," the Ferrari boss also said, per Il Corriere Dello Sport.
Ferrari offers "separate" F1 engine project to Red Bull
Click here for an exclusive Q&A with Jolyon Palmer
Use the red tabs on either side of the screen to scroll through more Formula One news and features
Click here for the F1 drivers' girlfriends gallery
Keep up to date with all the F1 news via Facebook and Twitter