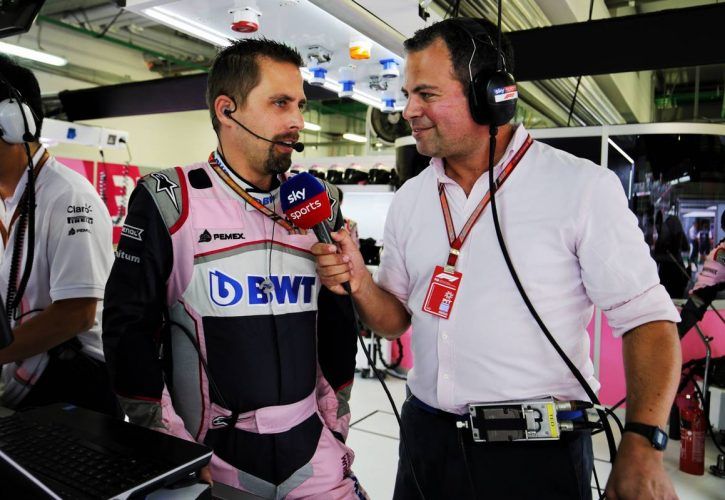 Whether he was brought back from the dead or never left Sky F1 to begin with, pundit Ted Kravitz has officially been confirmed as part of the broadcaster's 2019 line-up.
The fate of the Bermuda-wearing, sandal shod pitlane commentator has been the subject of much speculation for the past few days on social media, with Kravitz's die-hard fans going ballistic and setting up a petition to keep their man in the TV frame after it was rumored that he wouldn't be making the travel team this year.
Apparently however, this weekend's upheaval was needless as a resolution between both parties had already been reached.
According to the well-informed Motorsport Broadcasting website, Sky - in a bid to shake things up - had initially opted to give Kravitz the boot. But ongoing negotiations in recent weeks ultimately decided Sky's Head of Formula 1 Scott Young to wisely keep 'Lenny' in the line-up.
So Kravitz fans, you may all rejoice!
Sky also confirmed that touch screen master extraordinaire Anthony Davidson will also remain in a family that will now include three F1 world champions, Damon Hill, Jenson Button and Nico Rosberg.
David Croft and Martin Brundle will still be manning the commentators' booth during qualifying and on race day, while viewers will rely on the expertise and insight of F1 drivers Johnny Herbert, Paul di Resta and Sky returnee Karun Chadhok
Gallery: The beautiful wives and girlfriends of F1 drivers
Keep up to date with all the F1 news via Facebook and Twitter