Lewis Hamilton isn't jumping to any premature conclusions regarding Ferrari after the Italian outfit's surprise under-performance in Australia last weekend.
After showing its might in pre-season testing, the Scuderia's SF90 was expected to be the class of the field in Melbourne.
Not only was it outpaced by Mercedes in qualifying, Ferrari was also beaten to the checkered flag by Red Bull's Max Verstappen, leaving everyone with more questions than answers regarding its opening round performance.
However, Hamilton isn't buying into the view that something has gone awry at the House of Maranello. On the contrary, the reigning world champion believes the Scuderia will regroup and come back stronger in Bahrain.
"No-one was expecting to have a gap like that, "Hamilton said, referring to the deficit in qualifying and on race day between Mercedes and Ferrari.
"What I was shown and was led to believe from the analysis that we were given was that they were ahead. It obviously wasn't the case during this weekend."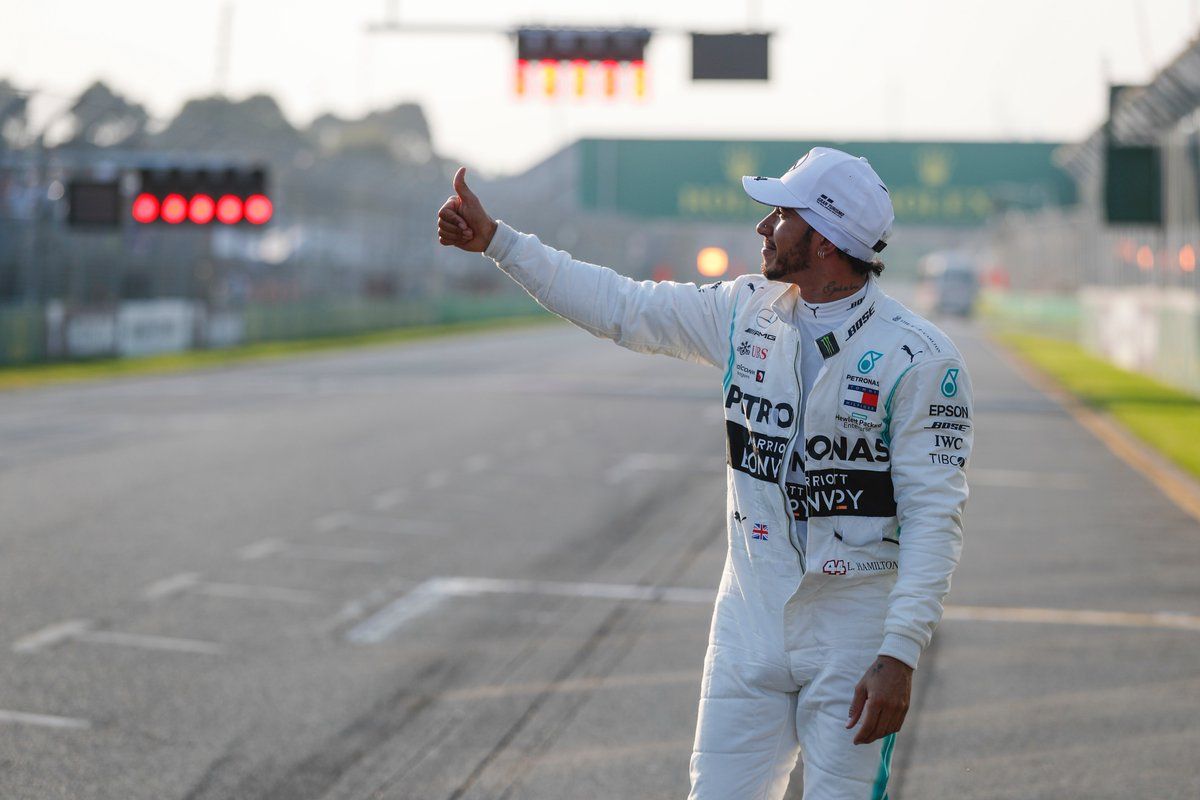 While Hamilton praised the Mercedes squad for its flawless execution, the reigning world champion didn't feel that his W10 had a significant edge over its rivals.
"I'm not quite sure why their performance was how it was, but I wouldn't say we particularly over-delivered," he added.
"We did our normal job in the sense of our operations, the team did an exceptional job throughout the weekend.
"I don't know what their problem was, but I'm sure they will come back strong in the next races so we've got to stay on our toes."
Mercedes boss Toto Wolff was equally puzzled by Ferrari's drop-off in pace since winter testing but suggested the SF90's issues were centered around a specific set-up mishap.
"For sure Ferrari didn't meet their expectations," he said. "But I think it's tricky to find the sweet spot of these new cars.
"In a race weekend where you basically have two days to find the right set-up, I think they took a wrong junction. I don't think there is a big performance problem.
"Yes, I am surprised to not see them on the podium because they were really strong in Barcelona.
"But Bahrain is a completely different ball game, with a very rough surface, and very hot, and I think we could see quite some variances in terms of the performance level of the teams."
Gallery: The beautiful wives and girlfriends of F1 drivers
Keep up to date with all the F1 news via Facebook and Twitter