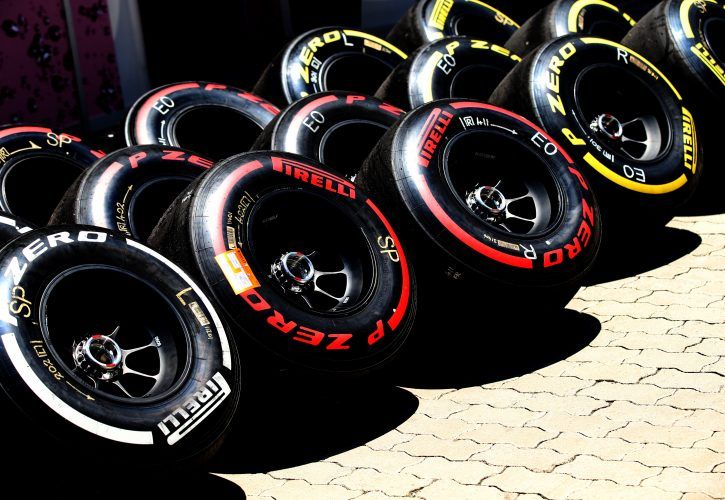 This weekend's Bahrain Grand Prix will offer teams and drivers its usual specific set of challenges, but tyres will also be a parameter to factor into the mix.
Bahrain's abrasive granite surface has led Pirelli to bring its three hardest compounds to Sakhir, the C1, C2 and C3 rubber coloured respectively as usual white, yellow and red.
The event is one of only three races that take place under artificial light, so temperatures falling as the evening sets in can have the biggest impact on strategies, while Friday's late afternoon FP2 will be the only session taking place under similar qualifying and race conditions.
"We have seen some exciting tactical battles previously in Bahrain, notably last year, and hopefully there is even more potential for that this year," says Pirelli's Mario Isola.
"The C1 and C2 compounds that are the hard and medium choices this weekend are actually a little softer than the hard and medium tyres last year, which should make them even more well suited to the track.
"Although the key to Bahrain is managing the rear tyres, not many teams have chosen an extra set of the hard compound.
"As always, the challenge consists of dealing with the traction demands on a variable track with falling temperatures, as well as the roughest asphalt of the year."
Gallery: The beautiful wives and girlfriends of F1 drivers
Keep up to date with all the F1 news via Facebook and Twitter