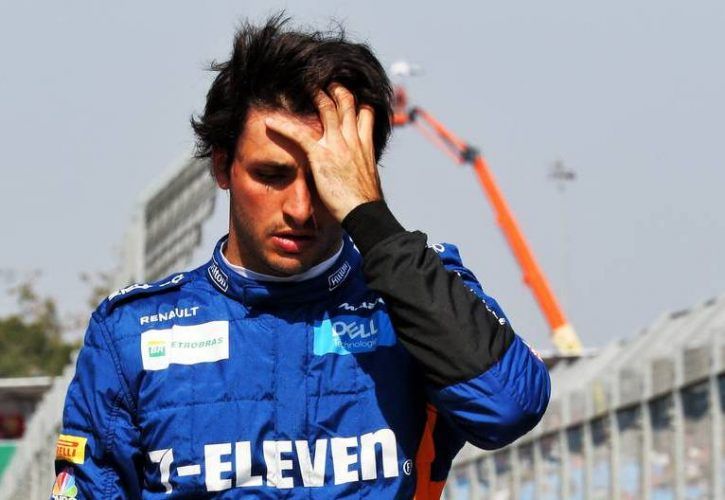 McLaren's Carlos Sainz will be taking on a second MGU-K element for this weekend after the failure of the Renault element in Melbourne.
A thorough post-race inspection of the kinetic motor generator unit revealed that the component had been damaged beyond repair in Australia, forcing Sainz to take the second of only three authorized MHU-K's for the 2019 season.
"Hopefully they [Renault] are looking at it, and they have been looking at it during these last few days, and they've found out hopefully the cause of the issue," said Sainz in Bahrain.
"We have put some solutions in place for this race, and if they will work or not we need to see. But it is true we had a couple of failures during testing, so it is something that is a weak point of the car.
"We need to keep working on to ensure we don't throw any more points into the bin because we did throw a couple of them in Australia."
While Sainz was happy with the performance progress of the Renault power unit at the outset this year, McLaren's new recruit insisted that encountering a reliability issue so early on was unsettling.
"The PU, it is a strong PU in a straight line," he added.
"We have done our steps forward in the right direction, and definitely I welcome that, but lap 11 of race one [to retire] is not good enough.
"Unfortunately on reliability, I don't mind if the speed is good if we cannot go through lap 11 in the first race of the season. So hopefully that can improve."
Gallery: The beautiful wives and girlfriends of F1 drivers
Keep up to date with all the F1 news via Facebook and Twitter