Rather than a white dove, Kevin Magnussen pulled a super-fast lap out of his hat in qualifying for the Bahrain Grand Prix, the Haas driver clocking in sixth in Saturday's evening shootout.
Magnussen's performance followed three solid sessions in which the US outfit appeared to fly under the radar as it worked patiently on the set-up of its VF-19.
Haas' diligent work paid off, especially for Magnussen.
"To be sixth is better than best of the rest, so that's a bit new to us I guess, to be able to fight the Red Bulls," the Dane told Sky F1.
"I don't know if they got it wrong today or what but we're happy."
Magnussen had noted on Friday that Haas' car performed better in the cooler evening conditions, something that set him up nicely for qualifying.
"Definitely, especially in the dark which is good because that's when it matters," he confirmed.
"In qualifying today we took another step and improved even further, I knew I had a good car. Just didn't really touch it all of qualifying.
As for K-Mag's best lap, he tried to go one better on a second attempt in Q3 but failed, which led him to believe that his first effort had been close to perfect.
"It was definitely a very very good lap because I tried to improve on the second one, and it's not like I had just made a mistake, I knew I had to pull really something strange out of the hat.
"I didn't really know where to find it. I couldn't improve so that means the first lap was pretty good."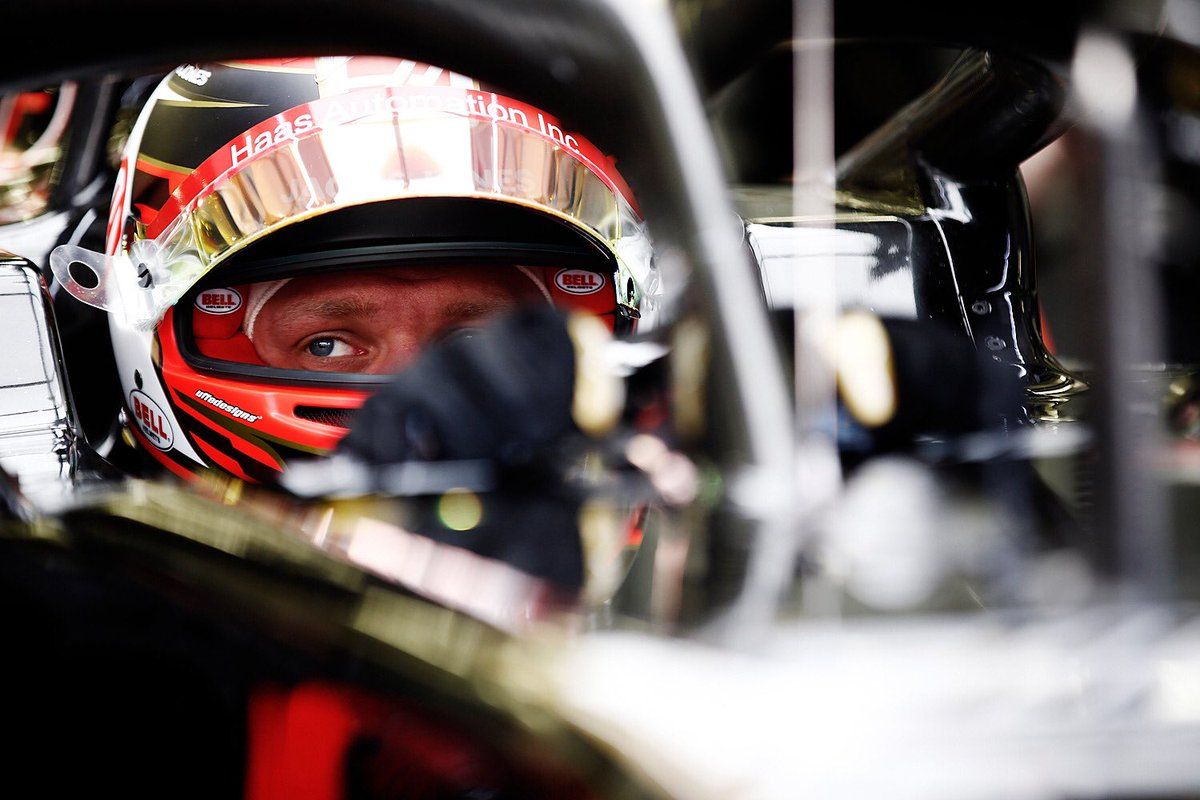 Beforehand, Magnussen would have been wary of Renault based on its performance in Melbourne two weeks ago. However, with the French team missing out from the top-ten in qualifying, Haas may have some breathing space to lead the mid-field pack on Sunday.
"They looked like our closest competitors," he added. "In Australia they were very good in the race and scored good points with Hulkenberg, so we need to try and do a good job tomorrow and get something out of the situation.
"We've been stronger in quali trim this weekend than race trim.
"We did a few changes so hopefully that's helped the situation but Renault looked really strong on Friday, especially on the long runs, and with them being back there it's a small help. So let's see."
Gallery: The beautiful wives and girlfriends of F1 drivers
Keep up to date with all the F1 news via Facebook and Twitter