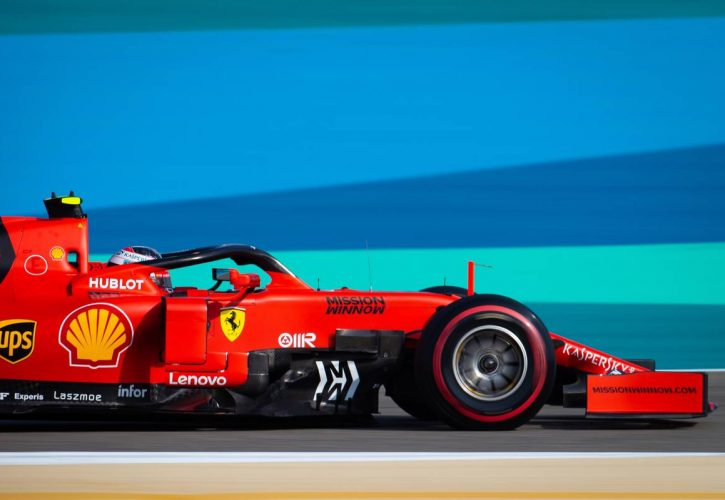 Mercedes driver Valtteri Bottas and Red Bull team boss Christian Horner are on the same page when it comes to describing a key advantage currently enjoyed by Ferrari.
Following the Scuderia's surprising flop in Melbourne, which it owed apparently to an over-cautious approach to engine cooling, the House of Maranello delivered a performance in Bahrain that was in-line with the expectations that emerged after pre-season testing.
Ferrari's SF90 is undoubtedly a well-balanced package, but it's the car's straight-line speed that opened the eyes of its rivals at Sakhir, especially after qualifying when Charles Leclerc and Sebastian Vettel locked out the front row.
"Ferrari were very strong at the weekend," said Horner.
"Mercedes have got lucky with a one-two. Ferrari were the dominant team.
"It looked like they selected another gear. It was enormously impressive, their straight-line performance."
Horner's assessment was echoed by Bottas who believed that Ferrari had made "a massive gain" in straight-line speed in Bahrain, a fact that worried the Finn ahead of next week's Chinese Grand Prix.
"We've seen Ferrari was making all the time on the straights, and in China, there's a longer straight. So we do need to work hard," Bottas said.
"For sure we are improving the car all the time and we need to review what we can do for the straight lines, but it's going to be tough.
"But like [Bahrain] showed, if we keep focusing on ourselves and our things, then anything is possible."
Bottas noted that China won't be the only upcoming venue theoretically favorable to Ferrari's top speed.
"The next two races there are massively long straights, and I think [in Bahrain] they were making more than 0.4s only in straight lines per lap," added the Australian Grand Prix winner.
"We can't find 0.4s like this. We need to maybe find some of it in the corners and some of it in the straight line, but it's early on in the season and still a long way to go.
"But at least we know what we can still work on."
Gallery: The beautiful wives and girlfriends of F1 drivers
Keep up to date with all the F1 news via Facebook and Twitter