Miami Grand Prix promoters are scrapping plans to bring F1 to the city's downtown area and are now targeting a venue centered around the Miami Dolphins stadium.
Two years ago, The Formula One Group joined up with billionaire Stephen Ross to promote the idea of bringing the sport to the streets of Florida's Magic City.
Initial plans called for a street circuit to be laid out around Biscayne Boulevard and Bayfront Park near downtown Miami.
As the Miami GP proposal gained momentum with the city's authorities it also came up against stark opposition from local residents, forcing Miami's City Commission to delay several times a vote on the event.
In light of the unwavering opposition, Ross and Formula 1 are now targeting a complete change of venue and setting their sights on organizing a race in Miami Gardens, around Hard Rock Stadium, the home of the Miami Dolphins, the NFL team that also happens to be owned by Ross.
Tom Garfinkel, the vice chairman and CEO of the Miami Dolphins and the stadium, told the Miami Herald that setting up an F1 race in downtown Miami would simply generate more problems than benefits for the area, while the expanse of land situated around the Dolphins' stadium allows for the creation of a "world-class" racing facility.
"We want to do something great for Miami," said Garfinkel.
"But unfortunately when we finally received the detailed report of what it would take to build out a street circuit each year, the multiple weeks of traffic and construction disruption to the port, Bayfront Park and the residents and businesses on Biscayne Boulevard would have been significant; which Steve [Ross] and I felt defeated the purpose.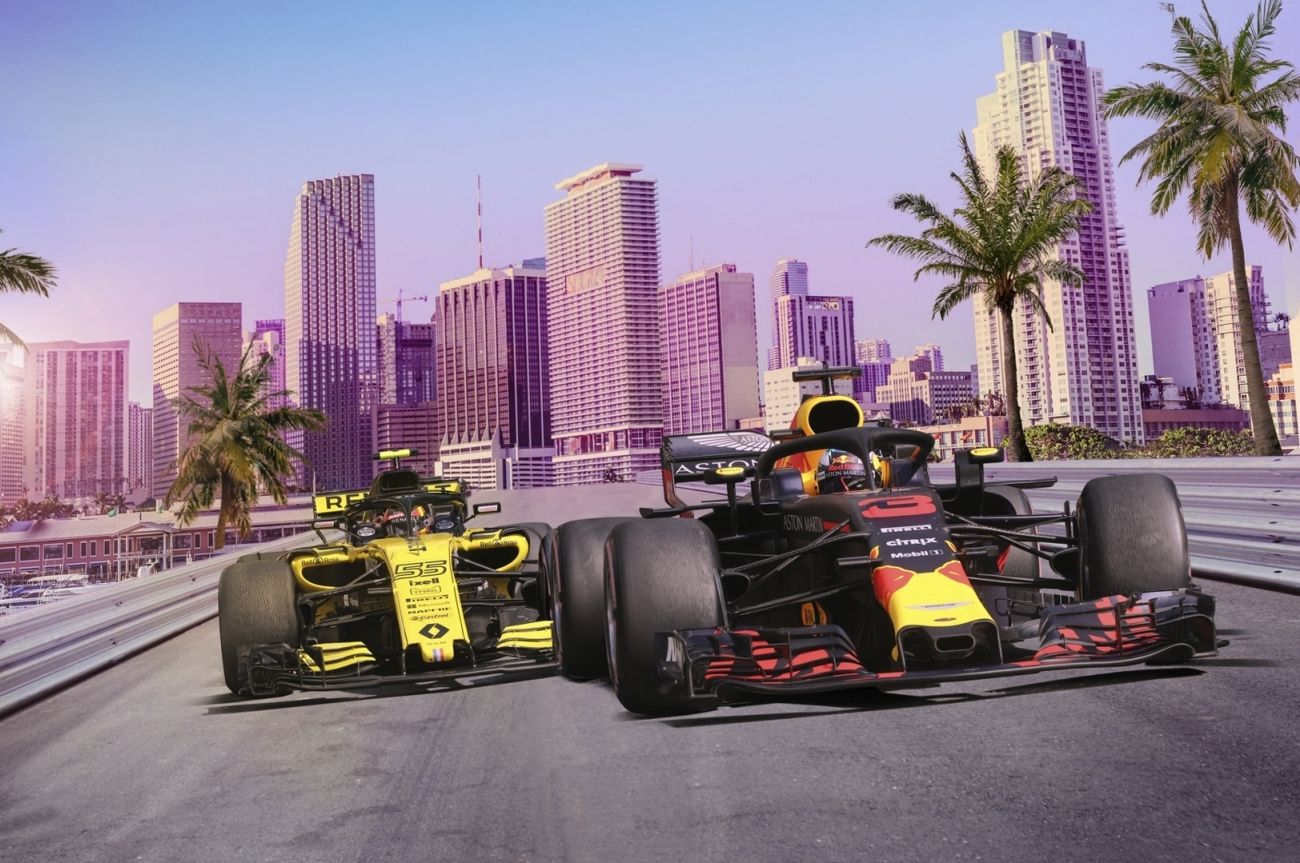 "A lot would have to happen for us to be able to do it, but we have over 250 acres of land so adding an F1 race to where Hard Rock Stadium and the Miami Open sit means we can create a world-class racing circuit that is unencumbered by existing infrastructure.
"It also means better ingress and egress, better amenities, unprecedented sight-lines, and opportunities for the best hospitality anywhere in racing.
"We only want to do it if we can create world-class racing, a great fan experience, and a lot of value for Miami."
Gallery: The beautiful wives and girlfriends of F1 drivers
Keep up to date with all the F1 news via Facebook and Twitter