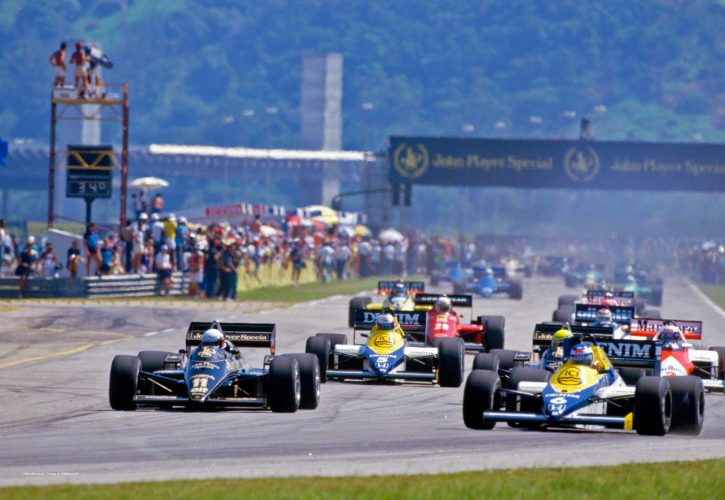 Rio de Janeiro, through the voice of the state's governor, has expressed a strong interest in seeing the Brazilian Grand Prix return to the famous seaside city.
Wilson Witzel, who was elected last October as the 63rd Governor of the state of Rio de Janeiro, revealed on Twitter that he had been contacted by Formula 1 and encouraged to support a return of F1 to Rio.
"I was honoured to receive the letter from Sean Bratches, director of commercial operations of F1, who showed interest in bringing the Brazil GP to RJ.
"I have been talking for some time about the design of the track in Deodoro. We will work hard for F1 to return to our RJ."
Deodoro was one of Rio's four venue locations that hosted the 2016 Summer Olympics. However, promoters for a race at the site could come up against strong opposition from an environmental group currently seeking to protect the area.
Rio hosted the Brazilian Grand Prix for the very first time at Jacarepagua in 1978 and then again from 1981 to 1989.
Unfortunately, the former Autodromo Internacional Nelson Piquet no longer exists, having been torn apart and buried under Rio's Olympic Park.
The current home for the Brazilian Grand Prix at Interlagos in Sao Paulo has become a problematic venue.
Safety issues surrounding the location emerged two years ago but more importantly, the event is no longer financially beneficial to Formula 1, hence Liberty Media's interest in moving the race to another venue.
According to Motorsport.com, a spokesman for The Formula One Group played down the significance of the message posted on Twitter by Rio de Janeiro's state governor.
"It's normal to explore every option. Many cities have received letters," said the F1 representative.
Gallery: The beautiful wives and girlfriends of F1 drivers
Keep up to date with all the F1 news via Facebook and Twitter