Sebastian Vettel says Mercedes' sustained domination of Formula 1 is "boring" for the sport, but the Ferrari driver will work "harder and better" to bring an end to the Silver Arrows' supremacy.
Mercedes delivered its fourth consecutive one-two finish in Baku on Sunday, a record-breaking achievement in Grand Prix racing despite pundits' prediction before the season got underway that Ferrari would lead the way this year.
"Boring, isn't it?" said Vettel after Sunday's race in which the German finished third.
"So boring. It's not just four races. It has been four years, more or less."
As tired as he is of staring at the back of his rivals' car, Vettel has no intention of relinquishing his ambitions, quite the contrary.
"[We have to] work harder, work better. We are pushing as hard as we can," insisted the four-time world champion.
"But you need to respect that they are doing phenomenally well and getting their cars most of the time in the right place.
"But I'm confident. I believe in this team and I know we can improve. I think we have a good car.
"We just haven't manage yet to put it always where it belongs, so it is difficult to have the trust and the feel, but I am sure it is going to turn around."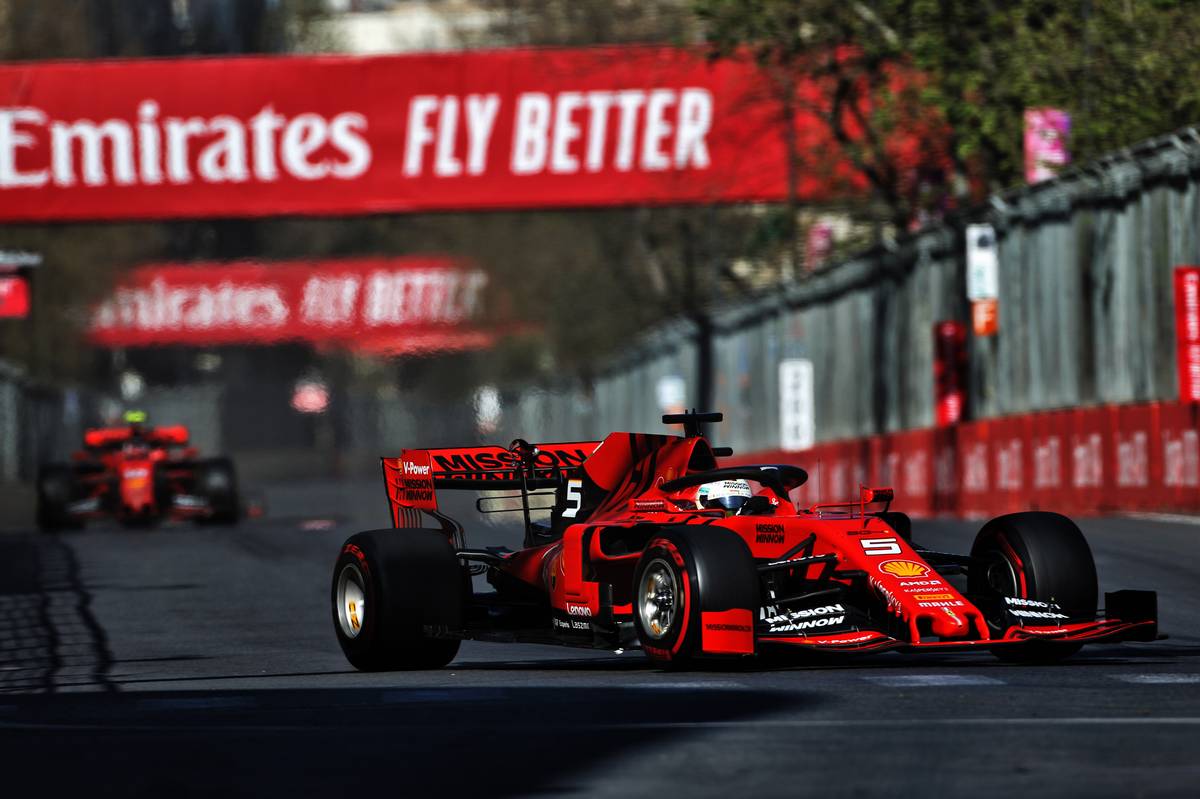 Vettel said that unlocking the full potential of his SF90 was like solving a Rubik's Cube!
"We just need to solve it," he added. "We have a lot of people who can do the Rubik's Cube in a couple of minutes. We have really clever people but we are working on a large-size Rubik's Cube."
Scuderia boss Mattia Binotto believes his team's now 74-point deficit to Mercedes in the Constructors' standings doesn't tell a true story.
"Obviously four races into the season, no win for Ferrari, four wins for Mercedes, no doubt they are very strong," conceded the Swiss.
"Certainly they [Mercedes] have got a slightly better car, but I think that the gap is not so big and the points are not reflecting the true potential of the cars."
Gallery: The beautiful wives and girlfriends of F1 drivers
Keep up to date with all the F1 news via Facebook and Twitter