Charles Leclerc concluded his eventful Azerbaijan Grand Prix weekend with a bonus point for fastest lap, but the Ferrari driver's strategy left him unable to mount a challenge on his front-running rivals on his second stint.
After a cautious start, Leclerc put his head down and moved swiftly up the order, even inheriting the lead after 13 laps as his soft-shod rivals head to the pits while he went long on the medium compound.
And the length of his first stint, which lasted 34 laps, was precisely what was called into question by many who believed that Ferrari should have switched its charger to the soft rubber much earlier in order to give him the slightest chance of clinching a win.
Leclerc trusted his team had chosen the right strategy but he said he would be looking at the data that supported the Scuderia's decision to keep him out.
"I believe there is a reason for that [staying out long]," said the Monegasque.
"I need to look at the data first before doing any comments, they have a lot more data than I do of the car.
"Overall I felt I lost a little bit of time once Valtteri, Lewis and Seb passed me. We need to look into that."
Running on the soft tyre, Leclerc failed to reduce the gap with his front-running rivals and eventually focused on preserving his P5 finish although his margin over sixth-place man Sergio Perez was such that he could afford a second stop and a shot at fastest lap.
"I think a lot of people thought we were struggling," he added.
"I don't think we were, because I just didn't push to try and close the gap, because I asked on the radio pretty early in this run whether there was any possibility to come back to the guys in front, and the answer was no, because the gap was too big.
"So then from that moment onwards it was just about trying to keep the tyres and try to push for the fastest lap when I had the opportunity to do so.
"So, yeah, don't look at the pace from when we put the softs, it's not our real pace, we were just trying to do the best lap."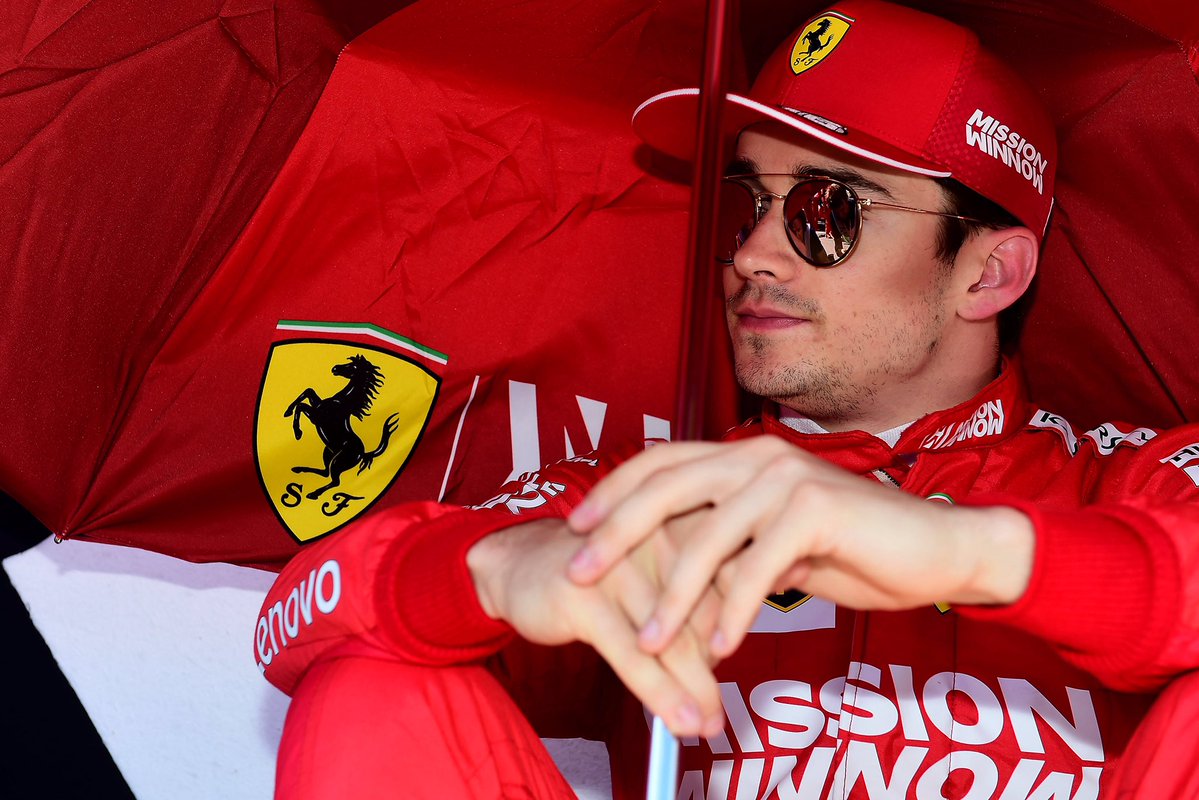 Leclerc admitted that his car felt strong during his opening stint on Pirelli's medium compound. But he also dismissed the relevancy of his pace at that point given his alternative strategy.
"On the medium we were very, very strong and basically if you look at the leaders, they did their longest stint on the medium.
"But also realistically we were on a different strategy, it was not meaning anything at that stage of the race, I knew the race would be very long and I just focused on myself, to be as quick possible on this medium run.
"It could have been a very positive race but to be honest there is nothing wrong with Ferrari, just myself yesterday.
"I did a mistake yesterday and will come back from it stronger."
Scuderia boss Mattia Binotto admitted that in hindsight a different strategy could have perhaps produced a better resuly, but ultmately, the Ferrari chied stood by the team's call.
"Something we already discussed together in our, let's say, post-race debrief, certainly maybe yes, could've been a different gamble, maybe stopping earlier on that tyres or trying really to last very long on the medium," said Binotto.
"But I think you may always discuss different solutions at the end of the race looking back. I think overall what we did was nothing wrong."