Renault F1 boss Cyril Abiteboul says a conrod issue detected on Nico Hulkenberg's engine after Bahrain forced the manufacturer to drastically reduce the output of its unit in the following races.
Hulkenberg and team mate Daniel Ricciardo retired almost simultaneously in the closing stages of the Bahrain Grand Prix.
While initial information from Renault pointed to a an MGU-K issue as the cause for the double-DNF at Sakhir, Abiteboul revealed a much more serious cause for Hulkenberg's failure.
"This winter we were given the opportunity to properly focus on power gain, and competitiveness gain," said Abiteboul.
"What it meant was we consciously decided to focus on performance, to the detriment of reliability.
"It means that a number of engines that should have been used on the dyno to secure reliability were actually used to develop performance.
"So what it meant was a very good start in terms of engine power, but reliability that was below standard.
"Two reasons, one which you know which was the MGU-K, and one which you don't know, which was that Nico's failure in Bahrain was actually a conrod failure – so typically a part that you don't want to break, because it's a part at the bottom of the engine, and a fundamental part."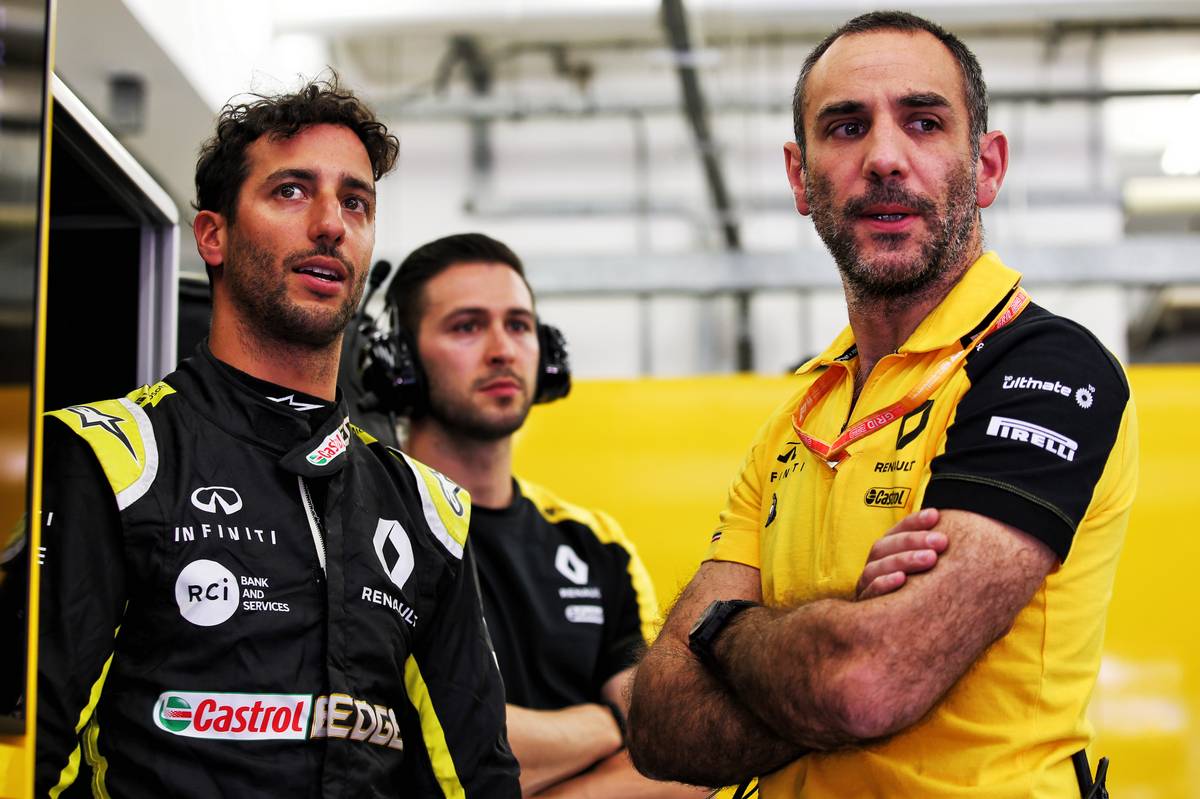 After Bahrain, Renault's engineers at Viry-Châtillon worked tirelessly to correct the flawed conrod design.
However, while a solution was in the works, the French outfit had no other choice but to turn down its engines and sacrifice performance.
"It was a problem that we didn't identify over the winter, we didn't really have a back-up plan, but at the same time I can say that it was a blow for the organisation that meant some containment measures after the race that was massively reducing the power that was delivered for the following races," added Abiteboul.
"I can tell you it was also an amazing reaction from everyone involved, and in five weeks we managed to identify the problem, understand the problem, come up with a new design, source new parts, test the parts, sign off the parts on complete cycles, and build new engines in enough quantity for ourselves and McLaren in time for Spain.
"So that was the reason for the introduction of the new engine in Spain."
Barcelona was a first step towards power normalization, and in Monaco, all Renault units are running at full capacity.
"In Barcelona we've done one step of power, not the full, because we wanted to get the feedback of Barcelona, and do some inspection, and make sure that every one was OK," explained Abiteboul.
"But there will be another step from this weekend onwards, so basically we are back to the competitiveness level of the engine at the season start, which was really strong.
"Just to put some figures into perspective, the gain that we were aiming to make over 12 months on the engine side was 50kW, we've done 40 and we're aiming to do another 10 over the course of the season, in the best mode.
"From our analysis we see we are now the same level as Ferrari and Mercedes in race, and behind Ferrari in qualifying, when we will be back to that level which is the case from this weekend on."
Gallery: The beautiful wives and girlfriends of F1 drivers
Keep up to date with all the F1 news via Facebook and Twitter