Lewis Hamilton says that without Niki Lauda's persuasiveness over six years ago, he would not have joined Mercedes and would still be a one-time world champion today.
A sense of joy and perhaps relief after securing his 85th pole position on Saturday in Monaco enticed Hamilton to finally open up and pay tribute to a man he described as his "partner in crime" at Mercedes over the years.
While Ross Brawn was the one who laid out the German manufacturer's F1 plans for the Brit at the end of 2012, Lauda was the deal-breaker in convincing Hamilton to move from McLaren to Mercedes.
The reigning world champion was reluctant to express his feelings about Lauda earlier this week, no doubt seeking time to come to grips with the heavy loss.
After qualifying however, his allowed his thoughts to flow.
"I was just thinking because I was here at home in Monaco and down by the pool," said Hamilton, remembering when he was informed of Lauda's passing.
"I remember getting a call from Niki in 2012 and we had never really spoken before and he was on the phone and saying 'you should come to Mercedes, this is where you need to be' and I remember that was the first time we'd started talk.
"I always talked about how Ross was the convincing element in me coming to the team because when I sat down with him he explained what the team was doing and the plan for Mercedes and I truly believed in that vision, but Niki was the one that brought it to me and really got it across the line.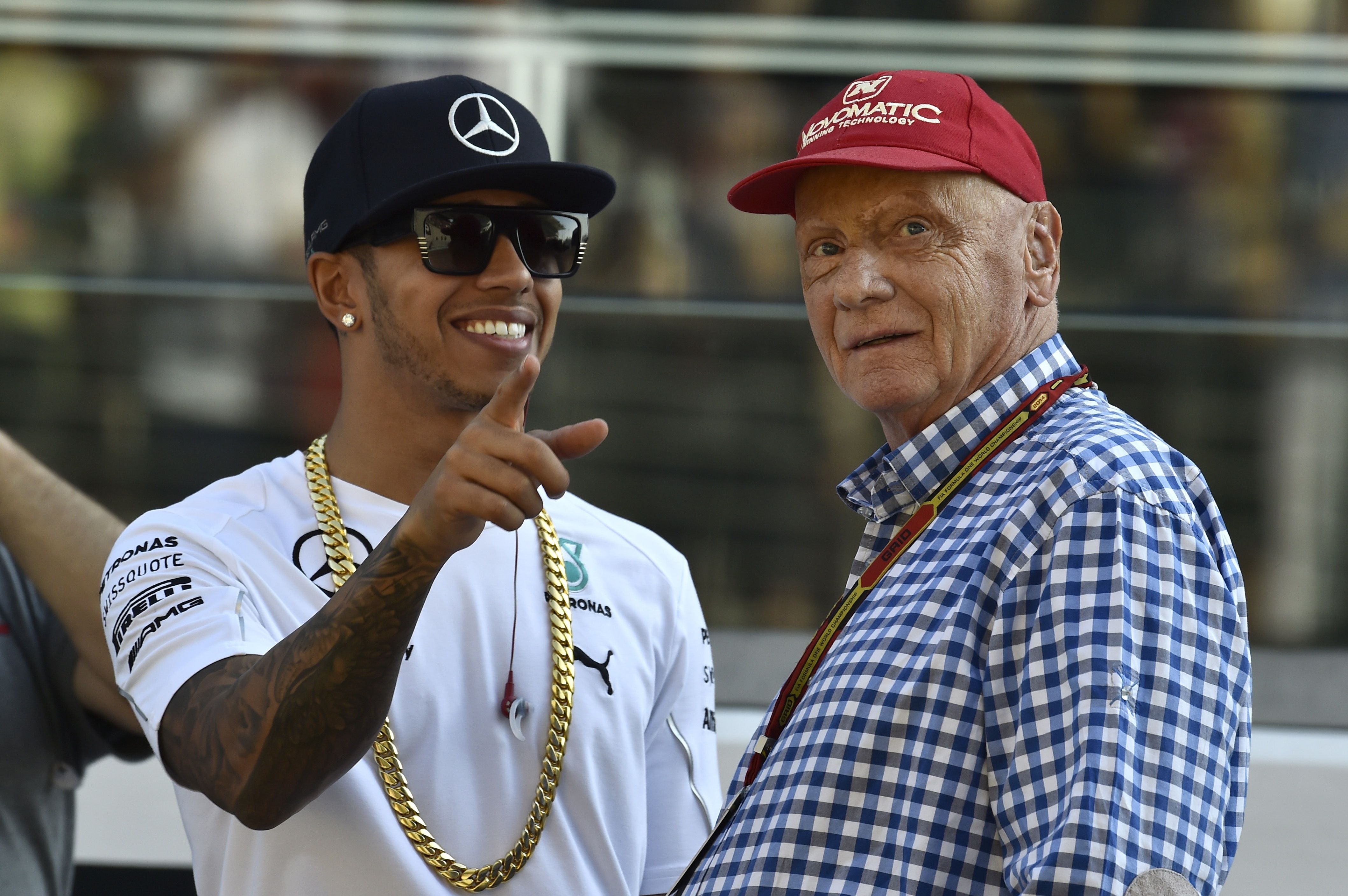 "All of these years he's been my partner in crime, through all my negotiations and pushing for improvements on the car, he was just such a racer.
"He was always asking what needs to be improved with the car, whether its front suspension, downforce, whether the engine was OK and he'd come to the factory and would be giving them arseholes as he would say!
"Ultimately he was part of the process of changing my life and if I hadn't had the call at that time I'd be a one-time World Champion now and probably 22 wins or whatever it was I had at McLaren.
"And now I sit here a five-time World Champion and I definitely feel like I owe him the lot."
Hamilton also explained the reasons for which he had shied away from Wednesday's FIA drivers' conference, a decision that was criticized by some.
"It was very, very difficult at the beginning of the week, everyone was posting pictures and I don't feel like I need to conform to how everyone operates," he said.
"Again, coming here on Wednesday I didn't feel it was the time to do that, but we all love him and miss him and it's hard to think of never getting to see him again, or talk to him and have conversations.
"But I've got the greatest memories of him and he will live long in my memories."
Gallery: The beautiful wives and girlfriends of F1 drivers
Keep up to date with all the F1 news via Facebook and Twitter