Simon Pagenaud will reap the benefits of his Indy 500 win for years to come, but the Penske driver is also set to enjoy the fruits of his efforts in the short term.
IndyCar revealed on Monday that Pagenaud's triumph in the 103rd running of the Indy 500 has earned him a cool $2,669,529 in prize money from an overall purse of $13,090,536.
That number surpasses the payday enjoyed last year by Team Penske team mate Will Power who raked in $2.5 million.
The Indy 500 purse consists mainly of contributions from the Indianapolis Motor Speedway and the NTT Series awards.
Pagenaud's dividends fall short however of the $3.05 million check handed out to Helio Castro-Neves - another Penske man - in 2009. They are nevertheless well ahead of the $759,179 collected by runner-up Alexander Rossi.
Pagenaud will savour the financial perks later on, because for now he's just taking in the sheer magnitude of his outstanding achievement while the congratulatory messages continue to pour in.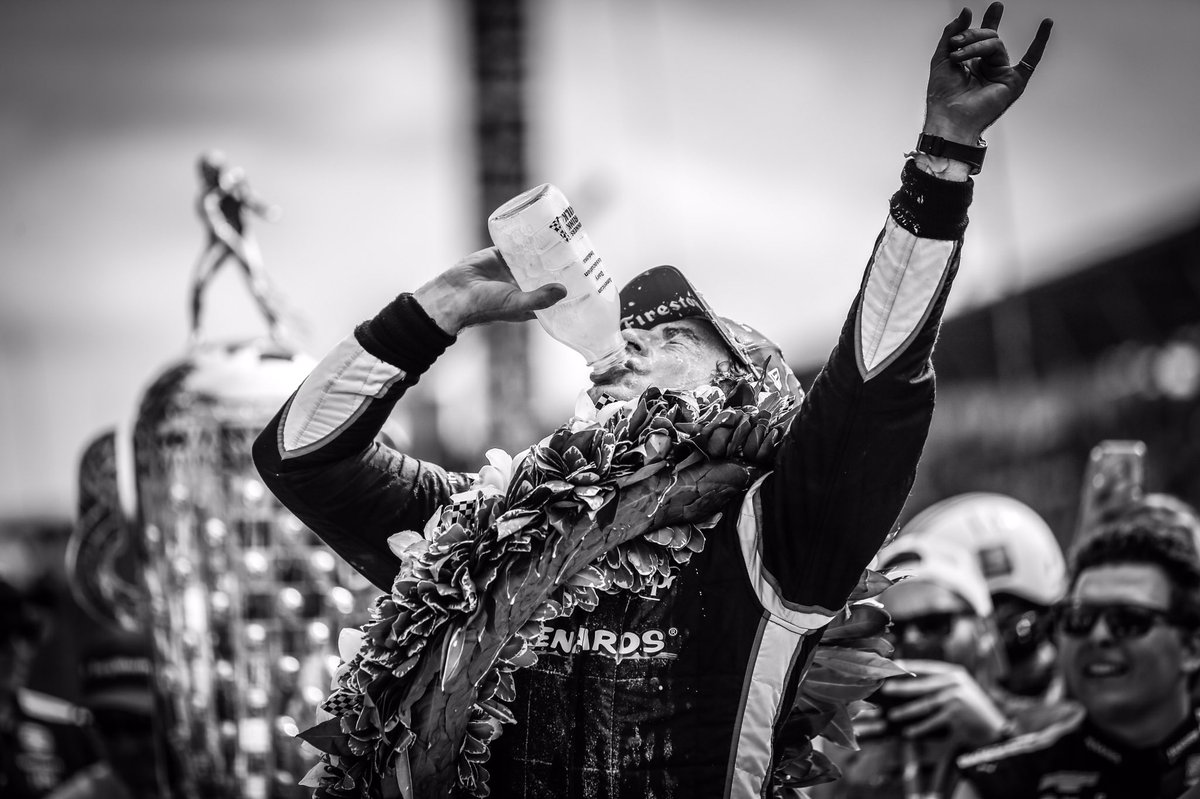 "Gil de Ferran last night was in tears, calling and sending me messages, 'Welcome to the club,'" Pagenaud said.
"Dario Franchitti this morning sent me a message. It's amazing, all these guys I looked up to, saying 'Welcome to the club.'
"When you accomplish your dream, it's phenomenal.
"It will be great, when I have kids to say, 'Hey, I did this. When they have kids, Hey, grandpa did whatever.' Just great to be able to think that.
"This place is mythical. When you win, you're part of the history. I just feel super honored."
Gallery: The beautiful wives and girlfriends of F1 drivers
Keep up to date with all the F1 news via Facebook and Twitter