Formula 1's exclusive tyre supplier Pirelli has revealed the teams' chosen tyre allocation for next week's French Grand Prix at Paul Ricard.
Pirelli's range will include - from hard to soft - its C2, C3 and C4 compounds.
Mercedes and Ferrari driver have all opted for identical choices that include nine sets of the red-rimmed soft tyre for each driver.
Red Bull's Pierre Gasly has also selected nine sets of softs while team mate Max Verstappen will have eight sets at his disposal and four of the yellow medium rubber.
Renault, Haas, Alfa Romeo and Toro Rosso have all stocked up on the soft compound with each driver banking on the red tyre.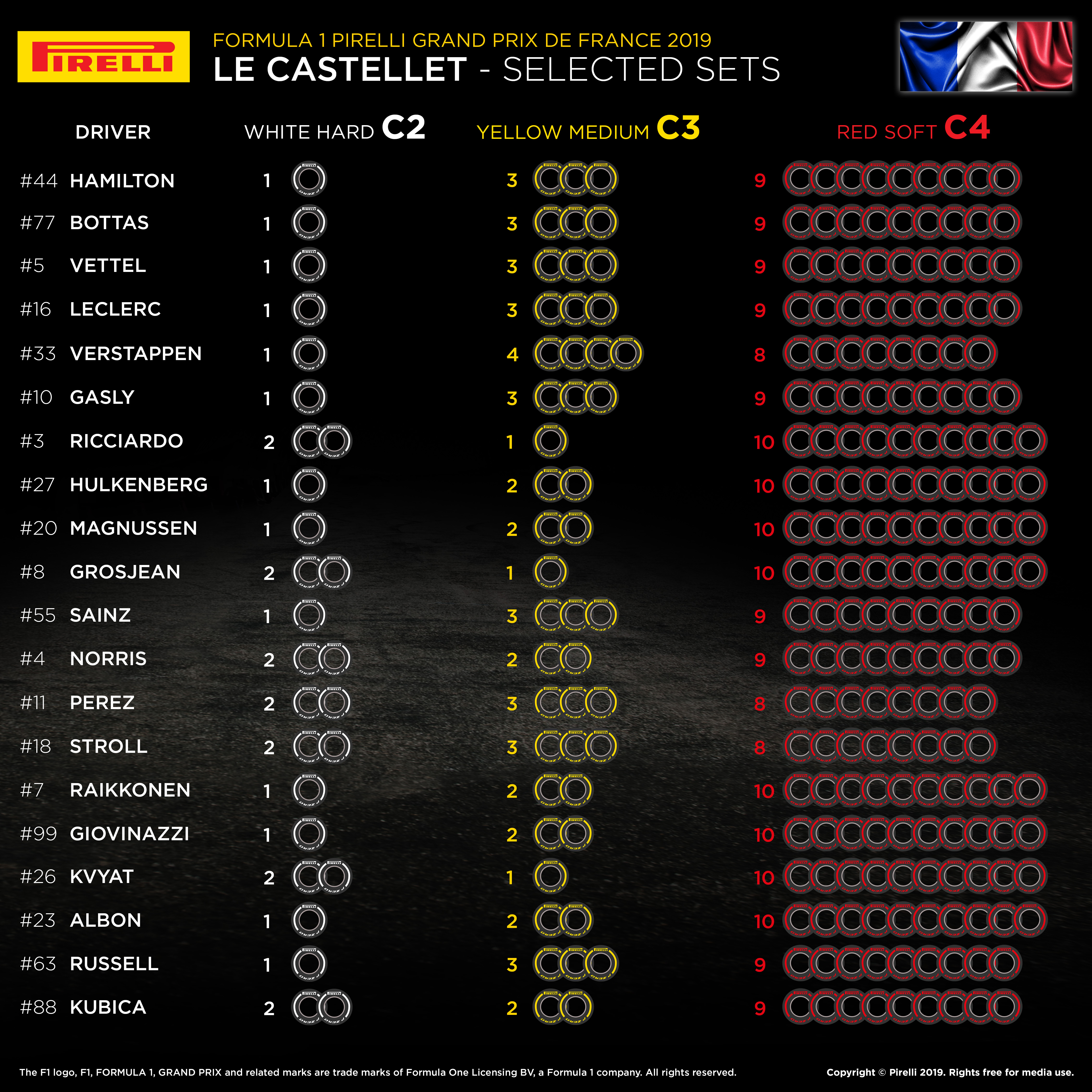 Gallery: The beautiful wives and girlfriends of F1 drivers
Keep up to date with all the F1 news via Facebook and Twitter