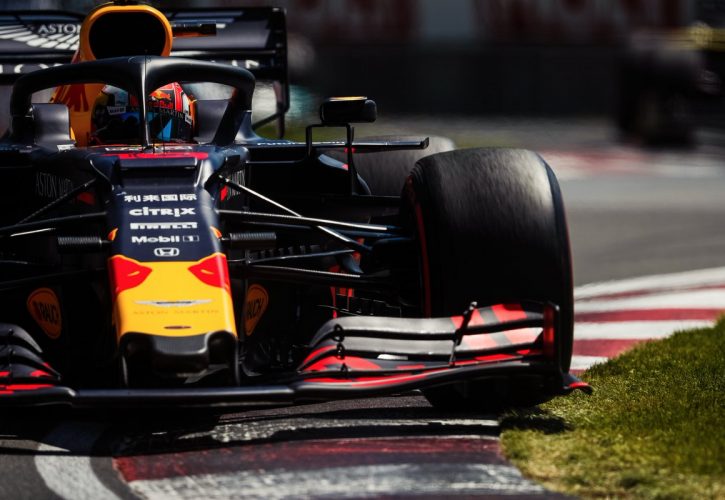 Red Bull's Pierre Gasly welcomes Honda's third engine upgrade but insists the manufacturer's spec-3 unit won't equate to massive gains.
Honda F1 boss Toyoharu Tanabe confirmed earlier this week the introduction of the engine supplier's third update of the year as it seeks to bridge the gap with its Mercedes and Ferrari rivals.
While Honda's latest update focuses on performance gains, Gasly isn't expecting a significant step forward.
"We have a new spec Honda - I think the last one we introduced was more on the reliability-side," Gasly said ahead of this weekend's French Grand Prix.
"This one will be a bit more focused on the performance, but we don't expect a massive gain from it.
"I think the overall performance will be slightly increased but it's not like it's going to change massively - or catch the teams ahead of us massively.
"So let's see what we can do during the weekend but it should give us a bit more in the race but it's not going to be massively different in qualifying."
Gasly still hopes the slight gain will nicely complement Red Bull's chassis at a venue that should suit the qualities of the Milton Keynes outfit's RB15.
"I think it's a track that probably suits our package a bit more than Canada," added the Frenchman.
"You still have many long straights, which unfortunately are still a bit tricky for us, even though we are making progress.
"But I think we have new little bits on the car coming and I think we should be more competitive here than we were in Canada."
Max Verstappen also played down the prospect of a sudden power surge for Red Bull this weekend, although the Dutchman hailed Honda's progress, even if its just one small step at a time.
"It's always good to have upgrades but I'm not expecting to suddenly lead the pack, but every little step we can have we take it, even if it means we are already on our third engine," Verstappen said.
"Reliability is not a problem but we want performance. As you could see in Canada, even with not the best pace you could still easily get to a fifth position anyway.
Gallery: The beautiful wives and girlfriends of F1 drivers
Keep up to date with all the F1 news via Facebook and Twitter