Mercedes boss Toto Wolff believes Valtteri Bottas can still challenge Lewis Hamilton for the 2019 title, if the Finn tweaks his driving style.
After a winter of introspection and mental building following a winless 2018 campaign, Bottas hit the ground running with a dominant performance in Australia.
Hamilton fought back in Bahrain and China but Bottas won again in Baku.
Since however, the reigning world champion has strung together four consecutive wins, leaving pundits to ponder whether Bottas has flamed out and entered another performance slump as was the case last year.
Wolff insists the Finn's title chances are intact but elaborates on what it will take for Bottas to remain in contention for the championship.
"With a decent start in some of the last races he could have won two of them, and he knows that," said Wolff after Sunday's French Grand Prix.
"So I'm optimistic that Valtteri just needs one good weekend in order to come close to Lewis and not let him run away with the championship.
"Valtteri has shown great pace on the single lap (qualifying), I think he's ramped up his game tremendously from last season to this season.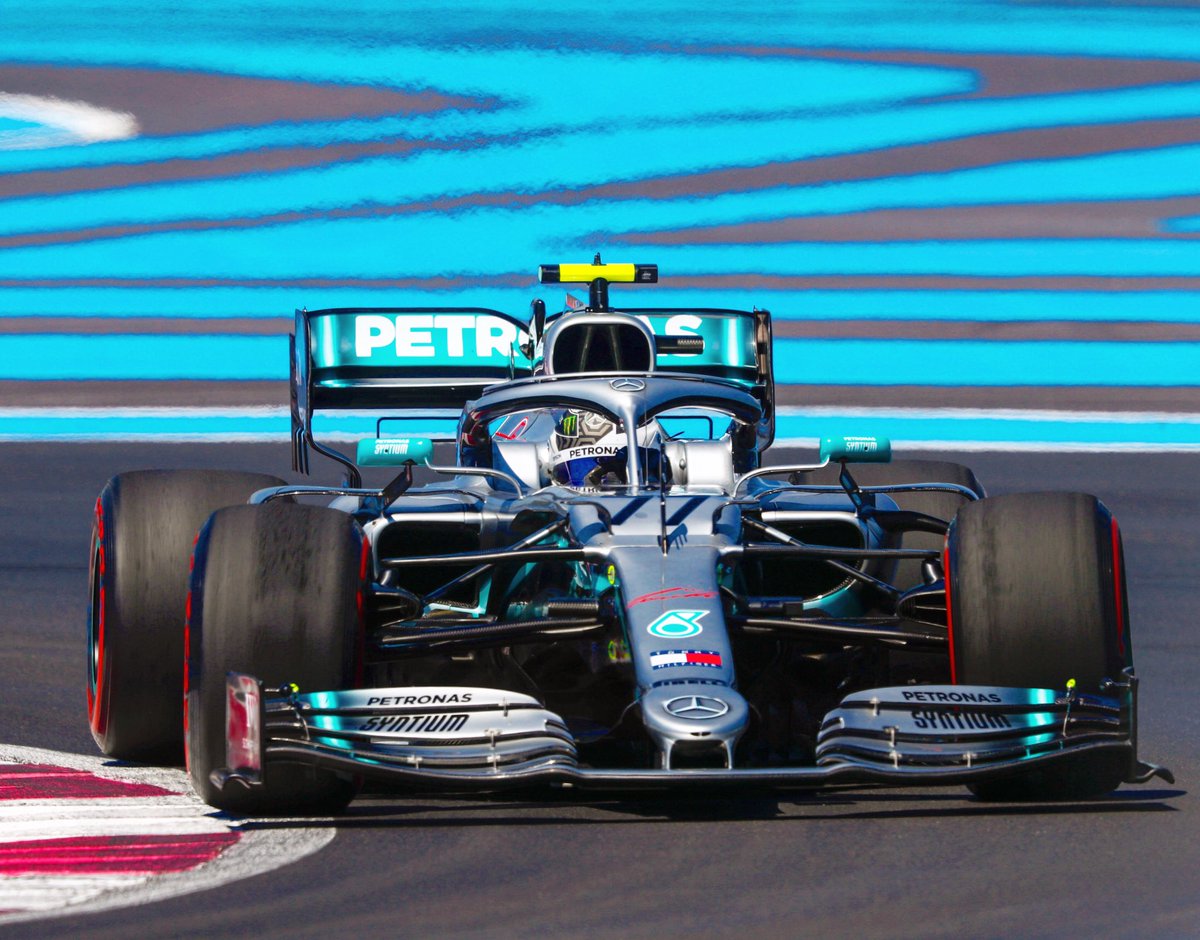 "Now the second weakness that he needs to tackle is the tyre management. And he's very aware of that where he needs to improve," added the Austrian.
"There are tracks where he's as strong as Lewis, or has been stronger, where it's not rear-limited.
"On the tracks where that is more of a factor, he just needs to change his driving style.
"That is not trivial for a racing driver, but he has all the abilities to do that."
After Hamilton's win in France, his sixth of the season, Bottas recognized that raising his game once again is a prerequisite to matching and perhaps defeating his teammate.
"He was really strong and consistent today, and also yesterday in qualifying," said Bottas.
"He's not unbeatable. I know that. I just need to work hard.
"He was quick today and efficient on the tyres and that's how he made the gap."
Gallery: The beautiful wives and girlfriends of F1 drivers
Keep up to date with all the F1 news via Facebook and Twitter