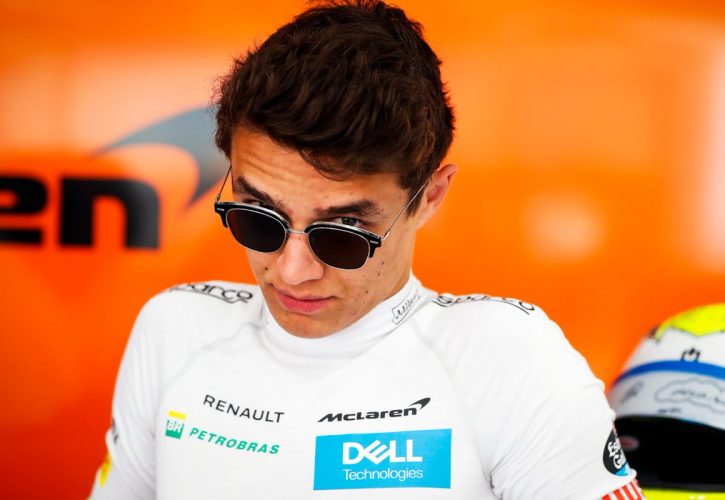 Lando Norris, whose presence at McLaren for 2020 was confirmed on Tuesday, says his future at the Woking-based outfit was never at the forefront of his mind this season.
McLaren has chosen stability by retaining next season its young and talented line-up of Norris and Carlos Sainz which has contributed nicely to the team's resurgence and current 'best of the rest' status.
Norris was obviously delighted with the news although the 19-year-old admitted it would not have an impact on his performance.
"Personally I don't think so much about any of the contract stuff," Norris told Reuters.
"It's good news that I'm going to be here again next year but at the same time it wasn't something I was worried about or pushing for or anything.
"It wasn't like I needed the confidence to be able to drive better. I was having good fun, I was relaxed.
"I'm not going to act any differently to what I was. I wasn't nervous, like 'am I going to be here next year?' or anything."
During his maiden season of Grand Prix racing, Norris has performed pretty much on par with his more experienced teammate and sits just 8 points behind Sainz in the Drivers' standings, having bagged four top-ten finishes so far this year.
"I wasn't expecting that," he said. "I didn't expect anything at all.
"I wanted to see how it was going to go. I would say it's gone better than I anticipated. I'm very happy with how I've done so far.
"But there's still a lot of progress I need to do and make until I'm where I should be."
Gallery: The beautiful wives and girlfriends of F1 drivers
Keep up to date with all the F1 news via Facebook and Twitter