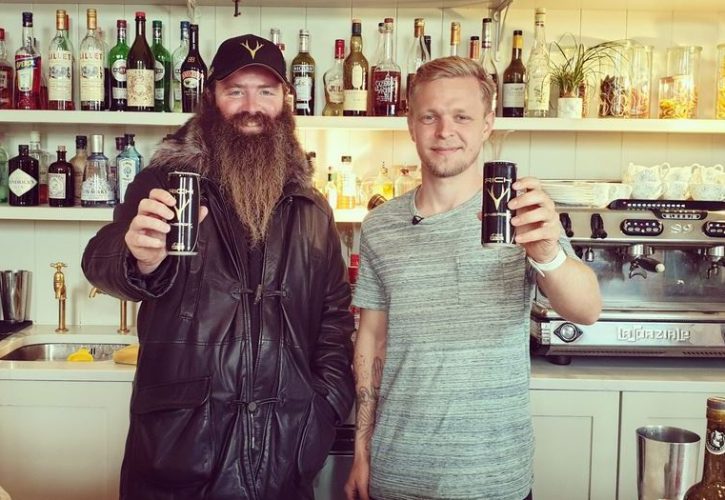 Rich Energy frontman William Storey has been ousted as the company's CEO and is no longer a controlling shareholder of the entity which has been renamed 'Lightning Volt' according to UK documents.
The ongoing tribulations of the Haas F1 Team sponsor took another turn on Tuesday, with documents filed with the Companies House confirming Storey's departure along with fellow company director Zoran Terzic, and the registration of a new name and a new company address.
Storey confirmed on Twitter his own demise, although the message reflected the maverick's typical nonsense and absurd take on events.
"William Storey founder of @rich_energy has sold his majority stake in the legal entity of Rich Energy limited. This decision was reluctantly reached due to the duplicitous conduct of minority stakeholders. To quote @Schwarzenegger he will be back!"
While Rich Energy - now trading as Lightning Volt - has undoubtedly done the right thing by shedding Storey's dead weight, it's unclear whether the company will continue conducting business in the energy drink segment.
It's also unclear whether Haas will retain the presence of its title sponsor on its cars for the remainder of the season.
The team has nonetheless yet to publicly address Tuesday's developments involving its now former sponsor and in what livery its cars will race in Germany.
Last week, after Storey claimed that Rich Energy had unilaterally terminated its sponsorship agreement with Haas, the US outfit fought back, claiming a repudiatory breach of contract and a right to claim damages to the tune of £35 million!
While F1 has perhaps seen the last of Mr. Storey, litigation between Haas and the various parties, including Storey, will surely be ongoing.
Gallery: The beautiful wives and girlfriends of F1 drivers
Keep up to date with all the F1 news via Facebook and Twitter