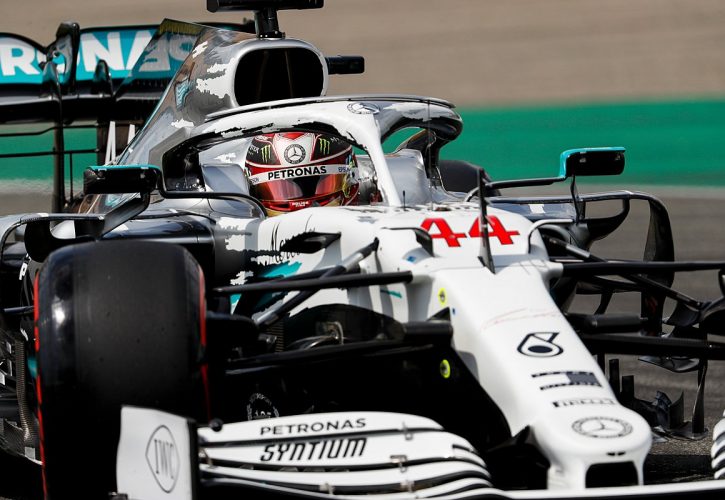 The Hungaroring's tight and winding road is all about corners, which means tyres are constantly put under pressure over the track's 4.381km distance, with no chances to cool down.
Yet, tyre wear and degradation at the Hungaroring is quite low, as are average speeds, characteristics that have partly determined Pirelli's middle of the range choice of compounds.
F1's tyre supplier has nominated for Hungary the white C2 as the hard, the yellow C3 as the medium, and the red C4 as the soft.
"Hungary marks the final grand prix before the traditional summer break, and it's a very challenging race to end the first part of the season with: both physically and strategically," explains Pirelli F1 boss Mario Isola.
"Overtaking is tricky with a narrow racing line – there is a risk of sliding if you get off it – so track position is key, and the strategy needs to ensure this.
"The Hungaroring is the sort of place that can cause a surprise though with the right strategy and a car that handles well, even if it's not the fastest, as we have seen a few times in the past.
"Last year, with the same tyre nomination as this year, we saw quite a few different race strategies following a rain-affected qualifying: hopefully we will have the same sort of tactical variety again this weekend."
Gallery: The beautiful wives and girlfriends of F1 drivers
Keep up to date with all the F1 news via Facebook and Twitter