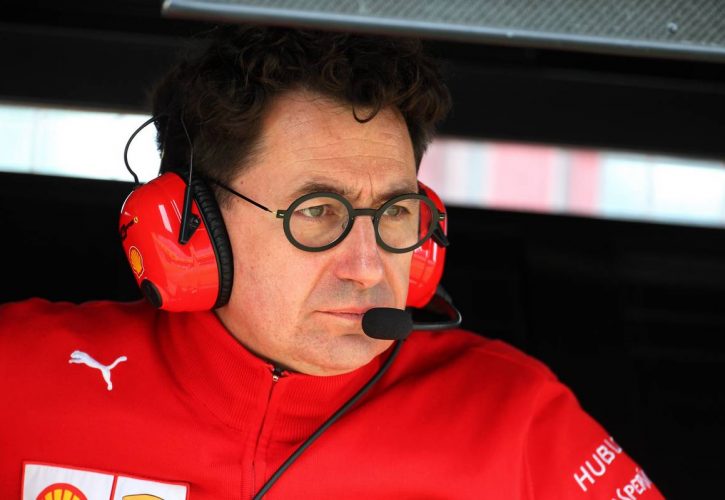 Ferrari boss Mattia Binotto says his troops will head into the summer break seeking to recharge their batteries, but a full review of the Scuderia's performance shall also be conducted during the holiday period.
Formula 1 will sign off for a month after Sunday's Hungarian Grand Prix, and while the House of Maranello's workers will enjoy a well-deserved break, management will take stock of the first half of the season.
"The break will be useful," said Binotto, quoted by Corriere dello Sport. "We have all worked so hard, and therefore stopping and recharging the batteries will be useful.
"A review must be done of the car, the performance, the drivers, but also on reliability and the team because we have not achieved the goals we had hoped for."
Ferrari head into the 2019 season as a clear favourite for top spoils following its impressive form during pre-season testing.
But the Italian outfit's results have fallen well short of expectations.
Both Sebastian Vettel and Charles Leclerc came close to winning in the first part of the season, but an engine issue in Bahrain when the Monegasque was leading in the closing stages of the race and a mistake by Vettel in Canada deprived the Scuderia of two certain wins.
"We went to Melbourne not thinking of being the best but of being able to be competitive," added Binotto. "But instead we struggled to understand the car.
"We still lack performance in the corners and these problems must make people think.
"The assessment of the car is positive because we are improving it, but negative regarding the expectations we had and which we have not respected."
Unsurprisingly, Binotto confirmed that Ferrari's driver line-up will remain unchanged for 2020,
"Leclerc has impressed with his maturity and his attitude towards mistakes which he tries not to repeat," said Binotto.
"Vettel is reacting well. It's not easy for a four-time world champion to deal with a young rival.
"Therefore, on the drivers front, we are happy: they have the right spirit.
"We remain united with the desire to do well and the desire to win. I see the glass as half full."
Gallery: The beautiful wives and girlfriends of F1 drivers
Keep up to date with all the F1 news via Facebook and Twitter