So far, it's been anything but an easy campaign for Sergio Perez and SportPesa Racing Point. But after last year's near-death experience for the pink squad, the Mexican driver knew pretty much beforehand what 2019 would entail.
In a sense, it's been a season of renewal for the ex-Force India squad, its tenacious members now working on a clean foundation, void of any financial nooks or crannies thanks to main investor Lawrence Stroll.
However, while a positive wind of change blew through the Silverstone-based team's factory twelve months ago, Racing Point's 2019 contender wasn't sourced from a clean slate.
Unfortunately, Perez and teammate Lance Stroll were forced to start their season with a car conceived in the summer of 2018, at a time when uncertainty - and limited resources - surrounded the debt-ridden former Force India outfit.
Perez, whose actions last summer put Force India into administration and led to its salutary takeover by Stroll's investment group, always knew the team would have its work cut out for it in its rehabilitation year.
"You know, we were coming to a point in time where things were looking very, very hard, very difficult within the team to continue like this," Perez told F1i in an exclusive interview in Hungary.
"So, we wanted to get that done and get the organization back in place to make sure everyone could keep their job.
"Apart from the name and the owner, it's still the same team, just with more budget and growing perspectives for the coming years."
SportPesa Racing Point currently sits P8 in the Constructors' standings, but just 11 points behind fifth-placed team Toro Rosso.
A driver known for his consistency over the years, Perez hasn't been able to score persistently this season, putting just three top-ten finishes under his belt in the early part of the year.
"I think we knew it was going to be hard," admitted the 29-year-old, referring to the team's RP19 and to the difficult circumstances under which the car was designed.
"Not this hard, obviously, but we've been improving quite a bit and the focus is partially on next year as well."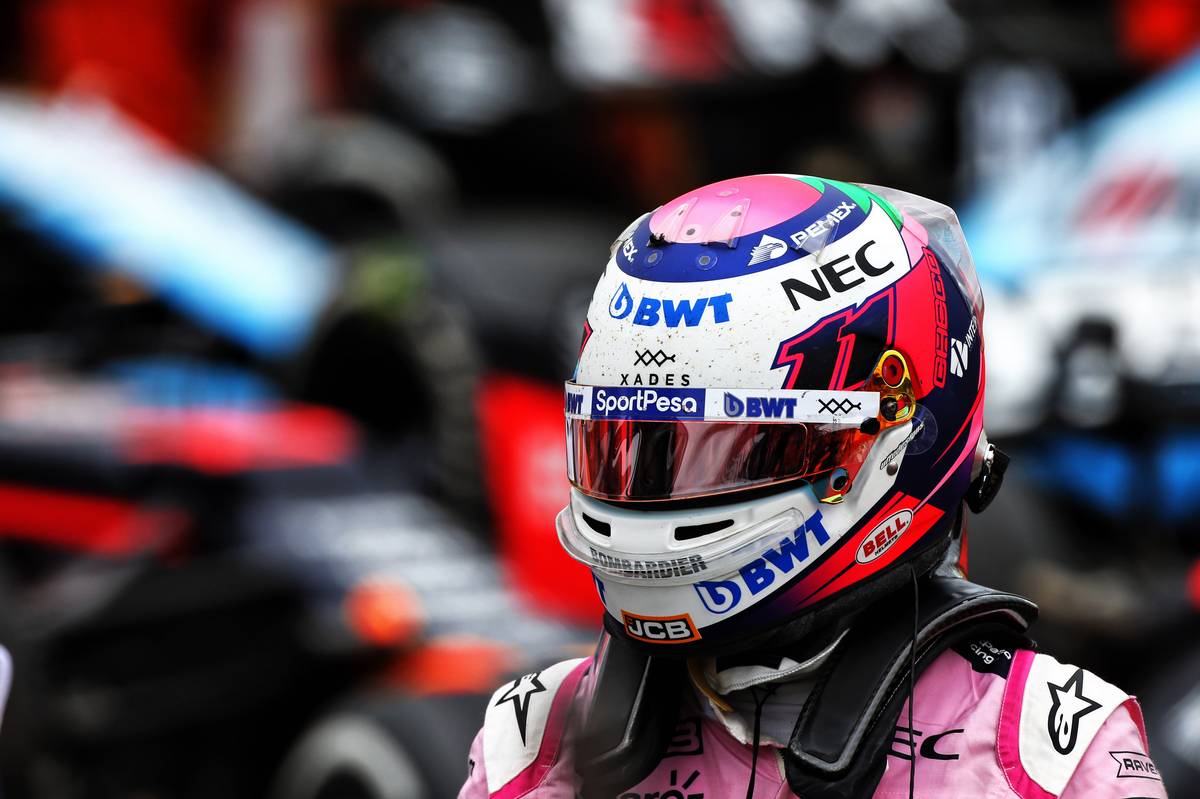 SportPesa Racing Point's development programme is ongoing and has already delivered improvements.
But on a personal level, Perez rated his performance in the first half of the season a "six or seven", with the Mexican still rattled by his uncharacteristic and costly mistake at Hockenheim when he spun off on the opening lap of the German Grand Prix, a race in which his teammate Lance Stroll finished fourth.
"It's true this first half of the season hasn't been perfect, especially at the German Grand Prix," he said.
"But all the way up to here [in Hungary], I think that I've been driving pretty well while maximizing the team's results most of the time.
"So, I feel very pleased with my first half of the season but what happened in Germany definitely tasted a bit less good.
"It was the first mistake that I did this year, and I look forward not to do it again and to get those points back in the second half of the season."
Perez's focus during the summer break will likely be on securing his near-term future in F1, with a new contract with Racing Point rumored to be just around the corner, and on the upcoming races that will follow the summer break.
"I think the next two Grands Prix in Spa and Monza are generally good for us," reckoned Perez.
"We've proved in the past that we can be competitive there, and hopefully we can be strong again if the tracks suit our car."
Gallery: The beautiful wives and girlfriends of F1 drivers
Keep up to date with all the F1 news via Facebook and Twitter