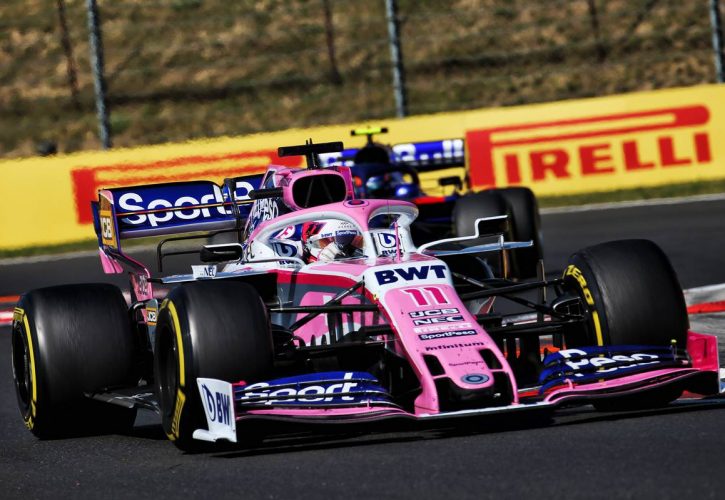 SportPesa Racing Point is now on the way back after the former Force India squad emerged from administration last summer, but lead driver Sergio Perez has still been having to largely rely on his wits to deliver strong results in 2019.
"My racecraft is the strongest point I have," suggested the Mexican driver in an interview with the official Formula1.com website this week.
"Figuring out a race, and whenever there is an opportunity, making sure that the strategy [pays off]," he said. "There is so much as a racing driver you can do with the strategy.
"That racecraft and making sure that you always deliver at your best - I think it's what I've been able to do in the last couple of years. Very consistent, delivering a lot of points.
"In all my nine years [in F1] I've never had a car capable of achieving a podium," he insisted - despite having done exactly that eight times over the preceding eight seasons.
"Maybe a couple of them, but not all of them," he reiterated. "You always aim to have the best possible car on the grid, and unfortunately I haven't had that yet.
"A couple of my podiums came thanks to me managing a bit the strategy and deciding when to pit, when not to pit, so it's important."
The 29-year-old has been with the team since 2014, when he arrived following an ill-starred season with McLaren. But he admitted that last year had been a particularly tough one for him in the sport due to Force India's financial situation.
"It was a very particular year," he acknowledged. "A very intense year, going through all the process. All the uncertainty, all the pressure I had on my shoulders for more than 400 jobs.
"Looking after the team was not easy," added Perez, who also became a father for the first time last year.
"The professional life was a lot harder," he said. "But still, I managed to finish eighth, I managed to get a podium, so it wasn't that bad in the end."
With Racing Point having been saved and revived by a consortium led by billionaire businessman Lawrence Stroll, Perez is relieved to be able to once again to pay attention to what's happening on the track rather than in the board room.
"It makes a massive difference to be focused on your things, and just focus on being the best racing driver you possibly can.
"It's a really exciting beginning, a new era," he said, insisting that the trials of the last 18 months had given him renewed motivation in the cockpit.
"I want to make this project very successful," he said. "We're doing everything we possibly can to make this team grow as fast as possible.
"We know it's going to take time," he said. "But I can see that it's already a fantastic team," adding: "I see a bright future here."
Gallery: The beautiful wives and girlfriends of F1 drivers
Keep up to date with all the F1 news via Facebook and Twitter