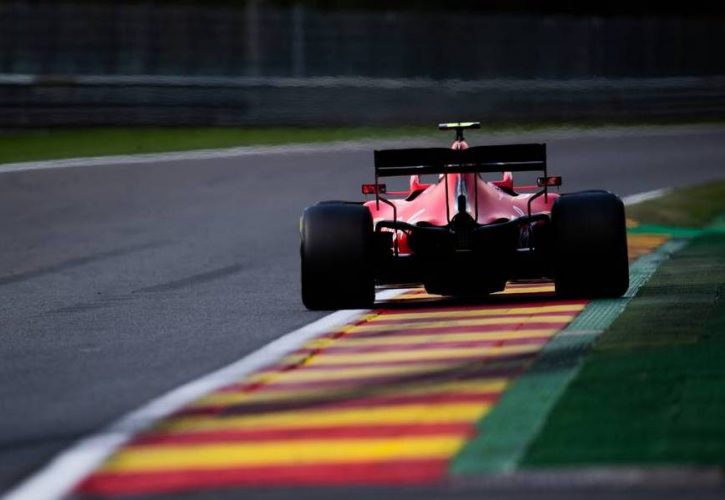 Ferrari is doing its best to put the odds of winning on home turf on its side by introducing its latest specification engine at Monza.
Fresh from its maiden win of the season at Spa with Charles Leclerc, the Scuderia will be gunning for glory again at its home race, on a layout that caters to low downforce and top speed, the prime qualities of Ferrari's SF90.
The Italian outfit supplied its new engine to customer teams Haas and Alfa Rome in Belgium, but held off on bolting the updated unit on to its own cars at Spa in order to rely on absolutely pristine engines for its home race.
Both Charles Leclerc and Sebastian Vettel are still within their authorized power unit element allocation, so neither driver will be penalized for adding the updated engine to their pool of units.
"It's time for our home Grand Prix and there can be no better way to come to Monza than as the winner of the last round in Spa-Francorchamps, Binotto said in the team's Italian Grand Prix preview.
"It's a great thank you to our fans who have given us so much support during what has been a far from easy season so far.
"Monza is a track where we run at very high average speeds, featuring long straights and heavy braking, running a low downforce package.
"This weekend, we plan to introduce our third power unit."
However, to secure a second consecutive win and trounce the mighty Mercedes squad, Ferrari will need more than a fresh batch of horsepower.
"We saw in Belgium that, in order to win, we must do everything to perfection and our aim is to do exactly that in Monza too. There will be no room for error," added Binotto.
Keep up to date with all the F1 news via Facebook and Twitter