Max Verstappen hit back at Nico Rosberg after the 2016 world champion criticized the Red Bull driver for his opening lap crash at Spa last weekend.
Verstappen's Belgian Grand Prix lasted just a few hundred yards, the Dutchman forcing the issue at La Source and clashing with Alfa Romeo's Kimi Raikkonen. A bent steering rod then sent the Red Bull driver into the tyre wall at Raidillon.
In his post-race review on Youtube, Rosberg said that Verstappen was back to "his old self a little bit" with a move into the first corner that was simply too aggressive.
Verstappen was unimpressed with the former Mercedes driver's assumptions.
"I am not very interested in what he says on his channel," said Verstappen, quoted by De Telegraaf.
"I think he is the new Jacques Villeneuve, in that he wants to give now and again a contrary opinion.
"Perhaps he wants to attract viewers or something? He does it very often. At the beginning of this year he called me a narcissist. That's very extreme."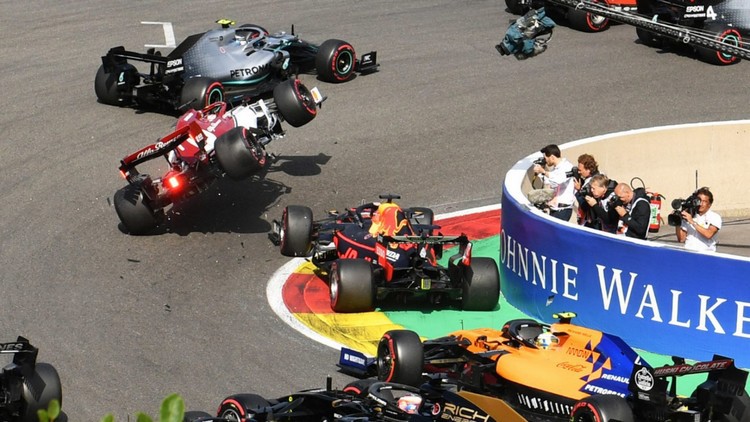 Verstappen then took his rebuff to the next level, questioning Rosberg's presence on Youtube.
"He has no charisma and is getting nowhere, that's also his problem ," added the 21-year-old.
"Maybe he wants to earn money with his YouTube channel. But he could have continued racing, he could have earned much more."
Keep up to date with all the F1 news via Facebook and Twitter