Sebastian Vettel claims he couldn't see the oncoming car of Lance Stroll which the Ferrari driver clipped as he rejoined the track after sliding off at the Ascari chicane.
Running fourth in the opening stages of the Italian Grand Prix, Vettel was attempting to hold on to the train of cars in front but lost it on the entry to the Ascari chicane on lap 6.
The German then proceeded to rejoin the track straight in the path of Stroll. The Racing Point driver took avoiding action but was clipped and spun around by the careless Ferrari.
Stroll then also rejoined the track in an unsafely manner, pushing Toro Rosso's Pierre Gasly off the circuit.
Vettel was forced to pit for a new front wing and was later given a 10 second stop-and-go penalty for his hasty and negligent move.
"Obviously I'm not happy with it, I can't be happy with my day today," admitted Vettel.
"We had a good start and then I lost a position, got it back, reconnected to the cars ahead and then lost the rear and I couldn't catch it. Simple as that.
"I struggled a couple of times to get the car going. I struggled to get in the right direction as well so I couldn't see him [Stroll].
"Obviously I'm not happy and after that the race was obviously gone."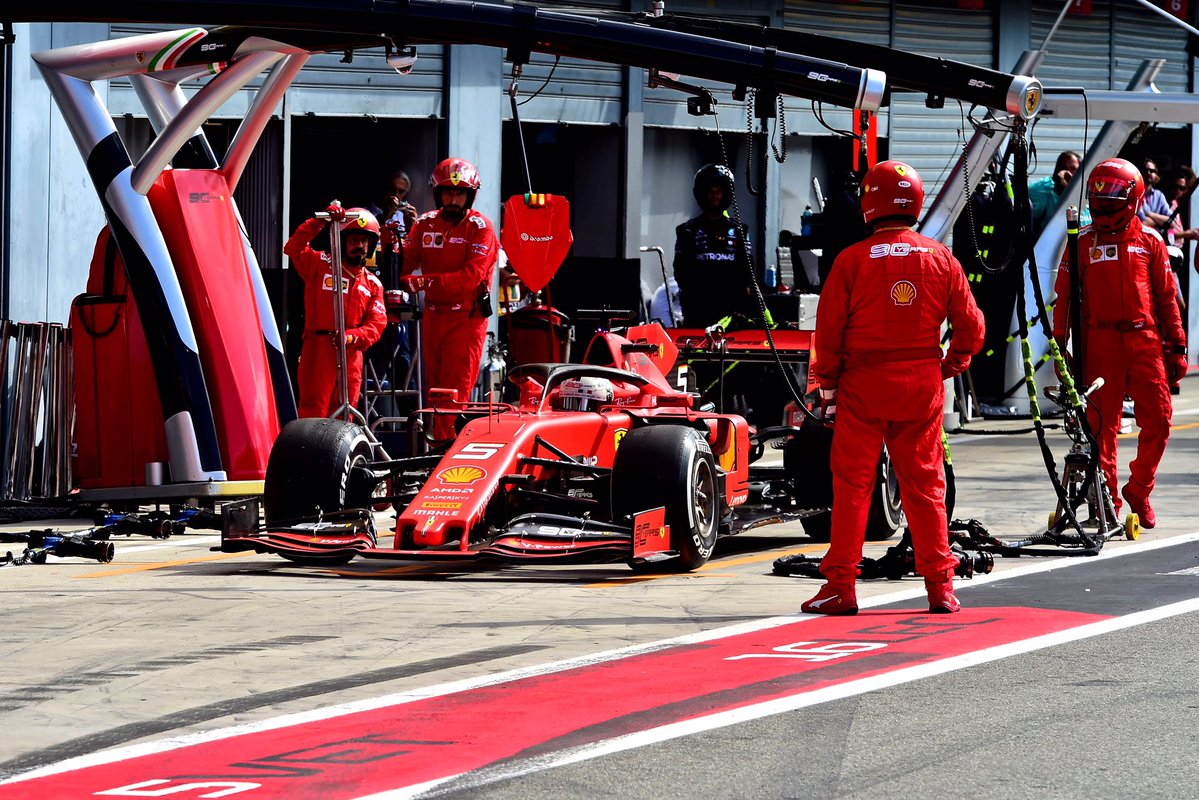 It was a scrappy afternoon and an untimely under-performance for the German who appears to be slowly but surely drifting into the shadow of teammate and Italian Grand Prix winner Charles Leclerc.
Vettel now trails the Monegasque in the drivers' standings by 13 points. Yet, the four-time world champion still loves his job.
"I still love what I do," he said. "But surely when you're not doing well, when you know that you can do well, you're not happy."
Keep up to date with all the F1 news via Facebook and Twitter