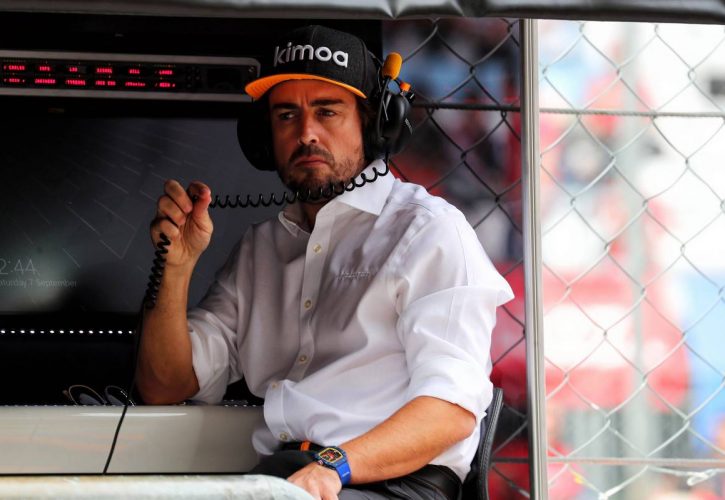 McLaren boss Zak Brown is keeping an open mind when it comes to the future of the team's relationship with Fernando Alonso, at least where other categories than F1 are concerned.
Despite quitting F1 at the end of last year, Alonso has remained a member of the McLaren family, testing with the papaya squad in F1 earlier this year and running for the Woking-based during its ill-fated attempt to qualify for the Indy 500.
After concluding his duties with Toyota in the WEC, the Spaniard is now focused on his Dakar endeavor, but Brown said in Austin that he would soon be sitting down with Alonso to discuss potential future plans.
"At the end of this year, we'll have a conversation about what the future may or may not look like." Brown said. "We've got an IndyCar team now, we continue to look at WEC.
"We'll sit down with Fernando at the end of the year and just talk about what does he want to do moving forward, what do we want to do moving forward, and is there something there working together that makes sense."
What wouldn't make sense for Brown would be return to F1 for Alonso, it least with McLaren. The American has now permanently ruled out that prospect, although the two-time world champion remains in Brown's eyes one of motorsport's greatest talents.
"You know I think he's an immense talent," Brown added. "I've got a really good relationship with him.
"I think with the different racing activities that we're doing, if there's something that we have that makes sense to put Fernando in a car, I still think he's one of the fastest drivers in the world.
"We're set with our direction in Formula 1 with our current drivers, but depending on what other activities are, very open minded continuing a relationship with Fernando."
Gallery: The beautiful wives and girlfriends of F1 drivers
Keep up to date with all the F1 news via Facebook and Twitter