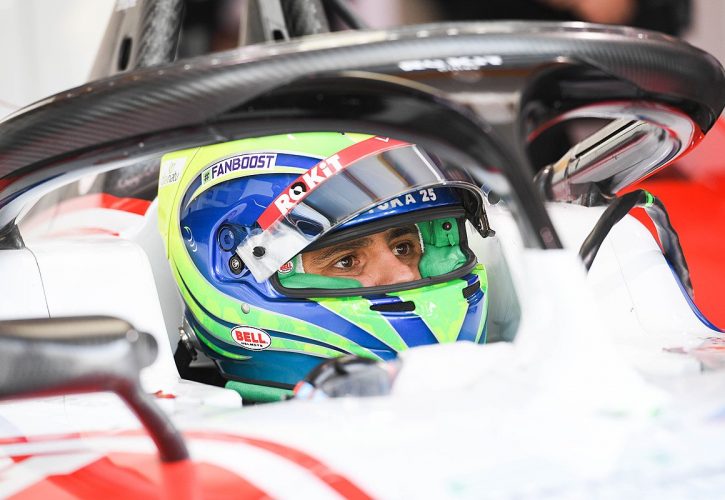 Venturi Formula E racer Felipe Massa says the all-electric series is now the preferred option for F1 drivers seeking a life beyond Grand Prix racing.
Massa, who raced in F1 from 2002 to 2017, almost winning the world title in 2008, is among the seven drivers on the FE grid who once competed full-time at the pinnacle of motorsport.
While Formula - which now includes a distinguished list of major automotive manufacturers among its works teams - has yet to attract a F1 world champion, Massa believes that its growing popularity with drivers has exponentially increased the series' quality.
"Formula E is doing exactly what needs to be done. It is growing," Massa told The Mirror.
"When a championship is growing and getting bigger and bigger, all the big names are interested.
"I was interested. I was following Formula E from the beginning and it was interesting. It was the only championship I was looking to come and race after Formula One.
"I concentrate on Formula E, because I believe in the future of Formula E more than I believe in the future of the other championship.
"I am sure that any driver that does not have the possibility to stay in Formula 1, they will try and come to Formula E, I am 100 per cent sure."
However, adding 'star' names or former F1 winners such as Massa to FE's ranks also increases expectations associated with a big name.
"Pressure is something that I always have," he said. "Pressure is something that you have every day of your life in Formula One.
"Maybe I am the most famous name here, but I totally understand the level of the drivers that I am competing against.
"Every driver here can race in Formula 1 and everyone here can be successful in Formula 1 in the end."
Gallery: The beautiful wives and girlfriends of F1 drivers
Keep up to date with all the F1 news via Facebook and Twitter