Mercedes team principal Toto Wolff has been a key part of the well-oiled Silver Arrows machine in the last half dozen years as the squad picked up six consecutive team and driver titles.
But recent reports have suggested that Wolff might be getting restless and looking around for a new challenge in Formula 1 from 2021.
A possible senior management position with Liberty Media, which currently owns the commercial rights to the sport, has been mooted.
But this week Wolff appeared to dampen down such speculation, and was instead strongly hinting that he saw his future at Brackley for some time to come.
"I enjoy the relationships within the team and the relationships to the decision makers in Daimler," Wolff told Motorsport.com at the FIA Praze Gala in Paris last week.
"That is a fundamental part of my well-being," he explained. ""They have really trusted us and given us all the room that we need to make this team successful."
Given such a close relationship with the senior management at Mercedes, Wolff is understandably reluctant to turn his back on it by leaving.
"I'm not taking it lightly to come up with the right decision for all of us," he insisted. "This is a process that's going to take a little bit of time
"But I don't see any surprises as it stands," he added significantly.
Whether or not Wolff decides to leave the team is seen as crucial to Lewis Hamilton's equivalent choice about possibly pursuing a place at Ferrari in 2021.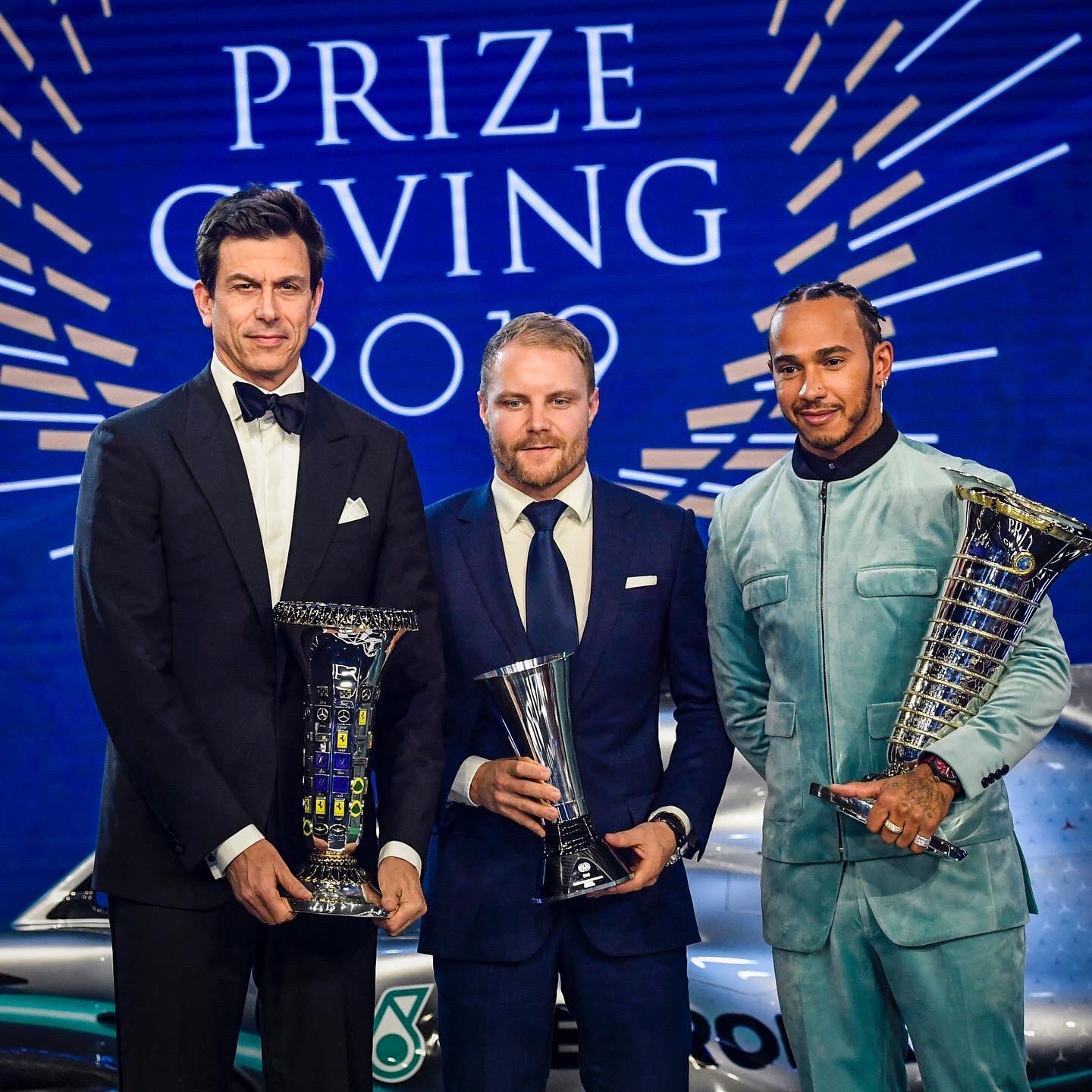 Hamilton is seen as more likely to stay where he is if Wolff remains on board. But if the boss leaves, then the newly crowned six-time world championship might follow his dream of moving to Maranello when his current contract expires.
Hamilton has already had informal chats around the paddock with Ferrari president John Elkann, which he was fully open about with his current boss.
"It's part of the narrative," Wolff said. "It's good to know over the winter these talks happen.
"In terms of the silly season it's normal," he continued. "You guys drop us little grenades, sometimes we pick them up - and then they explode in our hand!
"[But] there have never been surprises. When things came out in the press it was weeks or months that we knew about each other and what our thinking was.
"It's just part of Formula 1, I guess," he commented. "The two of us have been together for quite a while and we trust each other.
"We talk all the time about it," he added. "Where we see the team going, and Lewis's career going.
"We have gotten through difficult times together, and we have come out stronger with a better bond.
"And besides us, there are many others who form part of the inner circle within the team."
Gallery: The beautiful wives and girlfriends of F1 drivers
Keep up to date with all the F1 news via Facebook and Twitter