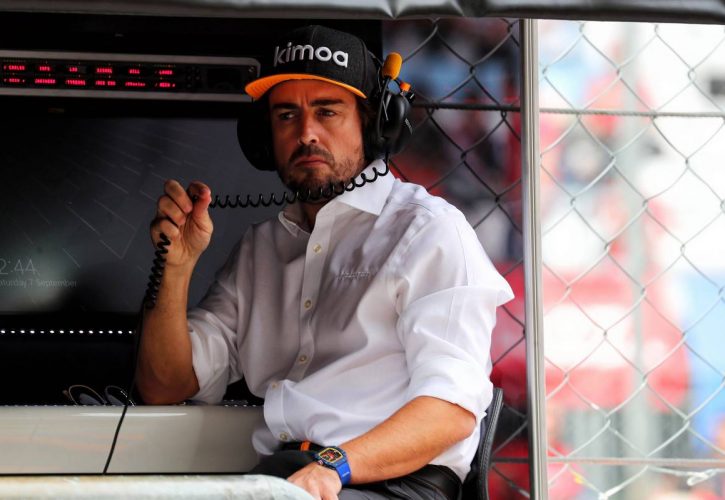 Red Bull motorsport boss Helmut Marko says that Honda's displeasure of Fernando Alonso is such that merely hearing the Spaniard's name is enough to raise the hair on the back of their neck.
The effects of Alonso's incessant and often contemptible criticism of Honda during the Japanese manufacturer's partnership with McLaren are still very much present in the engine supplier's memory.
In an interview this week with Germany's Auto Bild, Marko revealed that Liberty Media had inquired last summer with Red Bull Racing about the possibility of the Milton Keynes-based outfit hiring Alonso for 2020.
But the initiative proved to be a dead end for F1's commercial right holder who was keen on seeing Alonso return to the grid after leaving the sport at the end of last year.
"We immediately said we have no need for Alonso," Marko told Auto Bild.
"It won't work because our engine partner Honda won't have it either. Just the name Alonso makes the hair stand up on the back of their necks."
A popular figure among the fans, Alonso's bankable image is one on which Liberty still hopes to capitalize.
According to Auto Bild, F1's chiefs aren't giving up on the idea of bringing the two-time world champion back to the grid in the future even though the Spaniard is already 38.
If Lewis Hamilton decides to move on from Mercedes in twelve months and join the House of Maranello, Liberty would likely urge the Silver Arrows outfit to hire Alonso.
According to Auto Bild, such a scenario would equate to a "pure money printing machine" for Liberty, comparable to "the golden age of the big boxing matches between Muhammad Ali and Joe Frazier".
However, one can be sure that Max Verstappen and Charles Leclerc would likely also jump into the ring and mix it up with their elders.
Gallery: The beautiful wives and girlfriends of F1 drivers
Keep up to date with all the F1 news via Facebook and Twitter