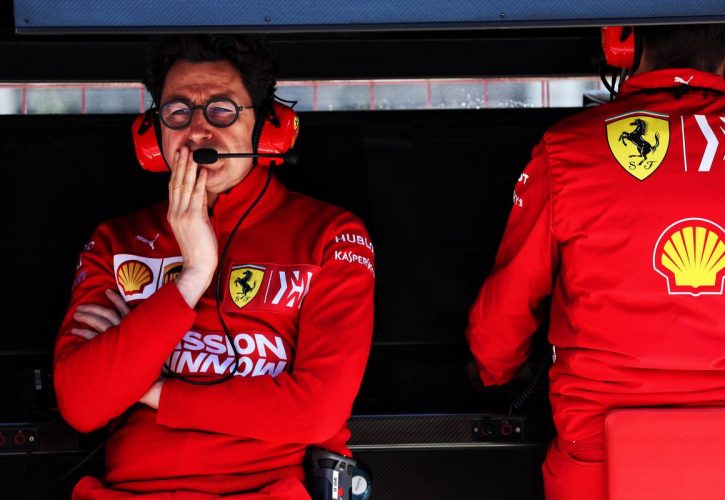 Mattia Binotto was handed a host of new responsibilities when he took the helm of Ferrari's Gestione Sportiva a year ago, including the task of rigorously managing the Italian outfit's finances.
Following a restructuring of the Scuderia's top brass at the start of 2019, Binotto took over from Maurizio Arrivabene, a move many perceived as unusual as it handed the team's overall management to a man previously consigned to Ferrari's technical department.
While Binotto maintained an oversight on the House of Maranello's design and development process, the Swiss engineer also assumed the many smaller burdens typically assigned to his function, not to mention the complex undertaking of lacing together the Scuderia as a team.
However, the technical aspect of his job remains preponderant considering, as he says, that "ninety per cent of the Gestione Sportiva is made up of technicians".
"My new role covers also the other ten per cent: communications, marketing, sponsorship, legal," explained Binotto in an interview with the official Ferrari magazine.
"Just as there have been other areas added, in which perhaps I'm less qualified. You could say that, whereas before, as Technical Director, I was used to just spending, now as Team Principal I have to think about making savings or even creating earnings.
"Something that comes partly from my engineering studies and from having grown up in Switzerland, I'm convinced that it's important to have rigorous procedures.
"It's what helps me to manage a structure as large as ours.
"On the one hand it's true that you have to look after relations with individuals. The human, emotional side is fundamental, but on the other hand it is a complex machine that has to work perfectly.
"Above all, in Formula 1 everything must function efficaciously and efficiently," he added.
"To be clear, the problem is not how to develop something with 1,000 horsepower, but to do so before the others do, so it's precisely having efficient processes that enables you to be quicker at developing things."
Unbeknownst to many, the Australian Grand Prix in Melbourne last year was the first time Binotto sat on Ferrari's pitwall, a spot he never believed he would access during his career at the Scuderia.
"When I was still a motoring engineer, I used to say to myself 'sooner or later you'll stop attending races and the one thing that you'll later think that you have missed out on will be not having done a race 'al muretto' - on the pit wall.
"Instead I made my debut there, in a position from which you have a completely different perspective compared to the box."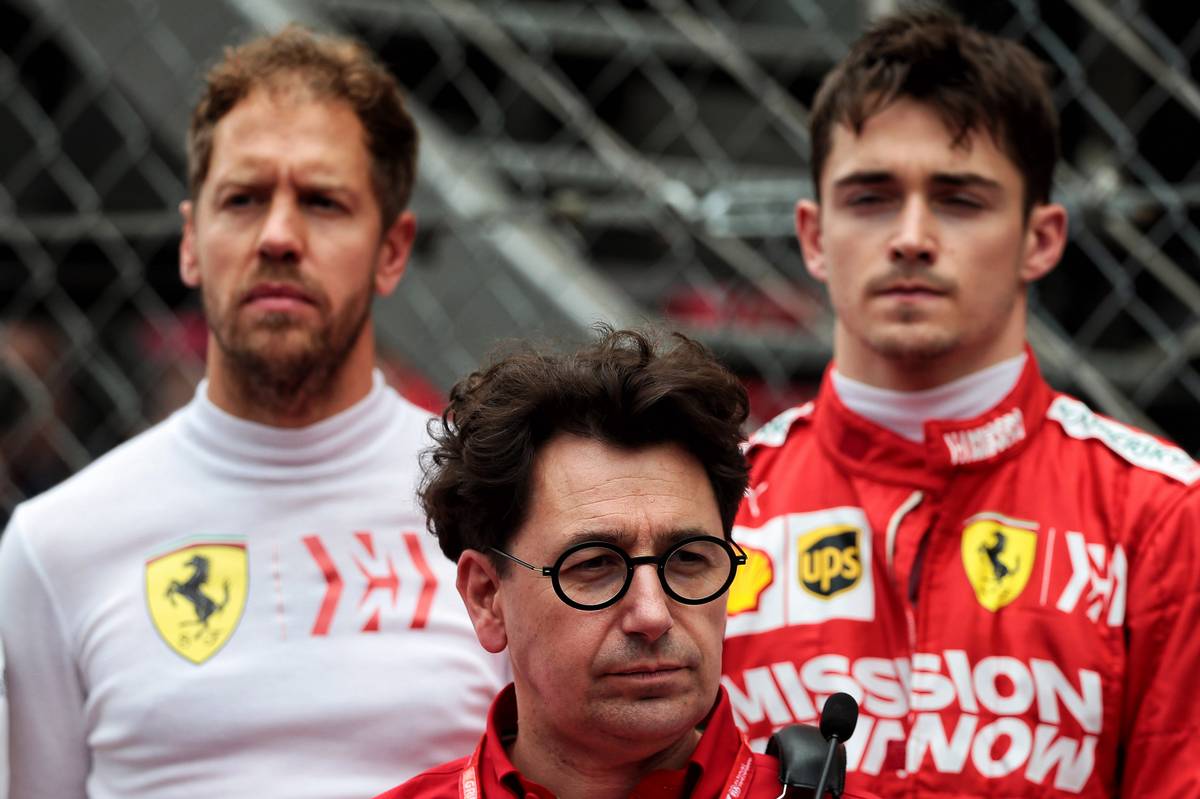 Overall, despite Ferrari missing out once again on the title challenge and the rumors of its illegitimate engine gains that emerged in the second half of the season, Binotto offers a positive assessment of his first campaign as the Scuderia's boss.
"I am really happy with how the team spirit has grown," he said.
"We are very united, compact, including the drivers, despite what some people insinuate.
"An example? On the Tuesday following the incident they were involved in at the Brazil Grand Prix, my phone rang and on the display I saw the names of Seb and Charles, together.
"They'd been in touch with each other, they'd cleared things up, and they called me together for a three-way call.
"It wasn't just a gesture, and it really showed an impressive united spirit. And anyway, regarding Brazil, it's better that such an episode happens now, it will help us to understand each other better for next year."
Gallery: The beautiful wives and girlfriends of F1 drivers
Keep up to date with all the F1 news via Facebook and Twitter