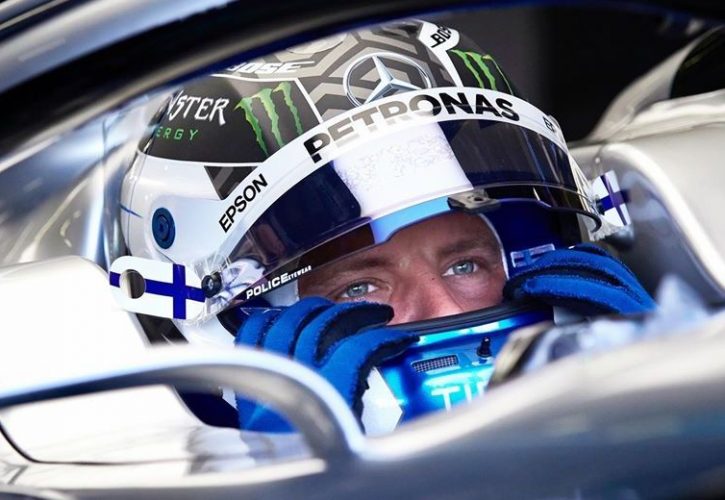 Valtteri Bottas believes that less mistakes and solid consistency are key to beating Mercedes teammate Lewis Hamilton over the course of a full season.
After a winless campaign in 2018 and a winter of introspection, Bottas hit the ground running in Australia last year, the Finn trading race wins with Hamilton in the first four races of 2019.
But therefatre, Bottas gradually lost ground on the reigning world champion, allowing Hamilton to accumulate the race wins and detach himself at the top of the drivers' standings.
Bottas fought back, securing wins in Japan and Brazil but it was too little too late for the 30-year-old who knows however what he'll need this year to keep himself in contention for the world title, from Melbourne to Abu Dhabi.
"It's quite clear in my mind," he said. "We're definitely [working] with the engineers and with the team on my development programme.
"Things we're really focusing on [is] the race week and for my performance that final step I need is consistency.
"Still more adaptability to different circumstances [as well], but the main thing is minimising mistakes.
"There were some qualifying sessions where I made mistakes and that compromised the Sunday and then there was some races where I made mistakes, for example, Hockenheim, I lost a big chunk of points there so [it's about] trying to get rid of those.
"There's still a lot I feel I can improve. It's fine details here and there, a lot related to driving style and tyre management. But it's a whole lot better than last year."
One of Hamilton's biggest assets is his ability to deliver a peak performance, lap after lap, race after race, regardless of the track or conditions.
Bottas' ambition of rivaling his teammate on that level is a tall order, but it will be the price he will need to pay if he wants a real chance to defeat F1's mega star.
"It feels like I have to dig very deep to find anything more from my side – how I can be a better driver, how I can perform better, how I can work better with engineers," he added.
"It definitely keeps me working hard because it's just not easy to beat him. And it requires a lot. That's pushing me on every single day.
"I believe there's always something that I can do better and I can fix those weaknesses. Maybe I'm a bit more stubborn."
Gallery: The beautiful wives and girlfriends of F1 drivers
Keep up to date with all the F1 news via Facebook and Twitter