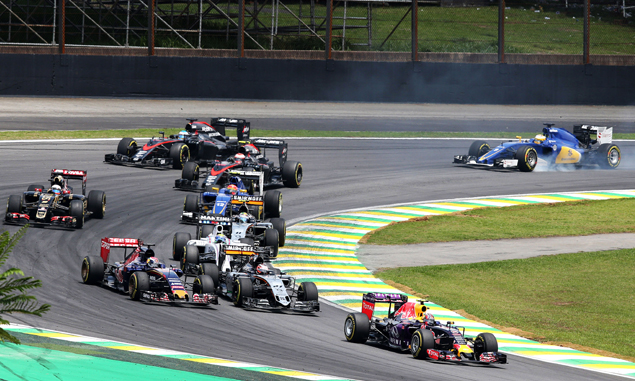 Red Bull was "proud" to see Mercedes, Ferrari, and Honda all refuse supplying it with power units for the 2016 season, according to motorsport advisor Helmut Marko.
Having decided to opt out of its Renault contract one year ahead of schedule, the energy drinks giant tested the waters with the other three engine manufacturers, but was met with a refusal in each instance.
Red Bull's quest turned into a long saga until the four-time world champions eventually announced that they would carry on using Renault power next year, though the engines will be branded TAG Heuer.
Speaking to Italian publication Autosprint, Red Bull motorsport advisor Helmut Marko was asked whether he felt his rivals had behaved like a "cartel" and ganged up against them.
"That's right, 'cartel' is the correct word," the 72-year-old replied. "Unfortunately, I only became aware of the situation at the end, when it was already too late.
"To a certain extent, we are even proud that teams like Mercedes, Ferrari and McLaren [Honda's de facto works outfit] are afraid of us, and refused to give us an engine, us who only are an independent team. They actually acted like a real "cartel" against us, against Red Bull."
Meanwhile, Toro Rosso will return to the Ferrari fold in 2016 after a pair of seasons with Renault, though Red Bull's junior squad will receive year-old power units from Maranello.
Sainz sees Toro Rosso beating Red Bull in 2016
Exclusive pictures of the Mercedes power unit
Use the red tabs on either side of the screen to scroll through more Formula One news and features
Click here for a gallery of the McLaren MP4-X
Keep up to date with all the F1 news via Facebook and Twitter