Racing Point technical director Andy Green is confident in the potential of the team's RP20, hinting that the pink squad might well have a go at Ferrari in Melbourne, based on its performance in pre-season testing.
Racing Point's 2020 contender raised more than a few eyebrows when it appeared in the Barcelona pitlane last week, for the car's design follows the concept and contours of Mercedes' 2019 championship winning W10.
The RP20's pace in pre-season testing indicates that Racing Point will be a force to contend with for its midfield rivals, but perhaps also for Ferrari according to Scuderia boss Mattia Binotto.
"They are certainly very close," an impressed Binotto told Sky Sports on Thursday. "I think it's not surprising if you look at the shape of their car. Certainly yes, they are a threat."
However, Green, while confident, doesn't want his team to get ahead of itself when it comes to making projections about the pecking order that will emerge in Australia next month.
"Let's see, we're just trying to get the best we can out of the package we've got," the racing Point tech boss told the media on Friday.
"And then I think we'll see where we are in the first few races. It's very promising, that is for sure."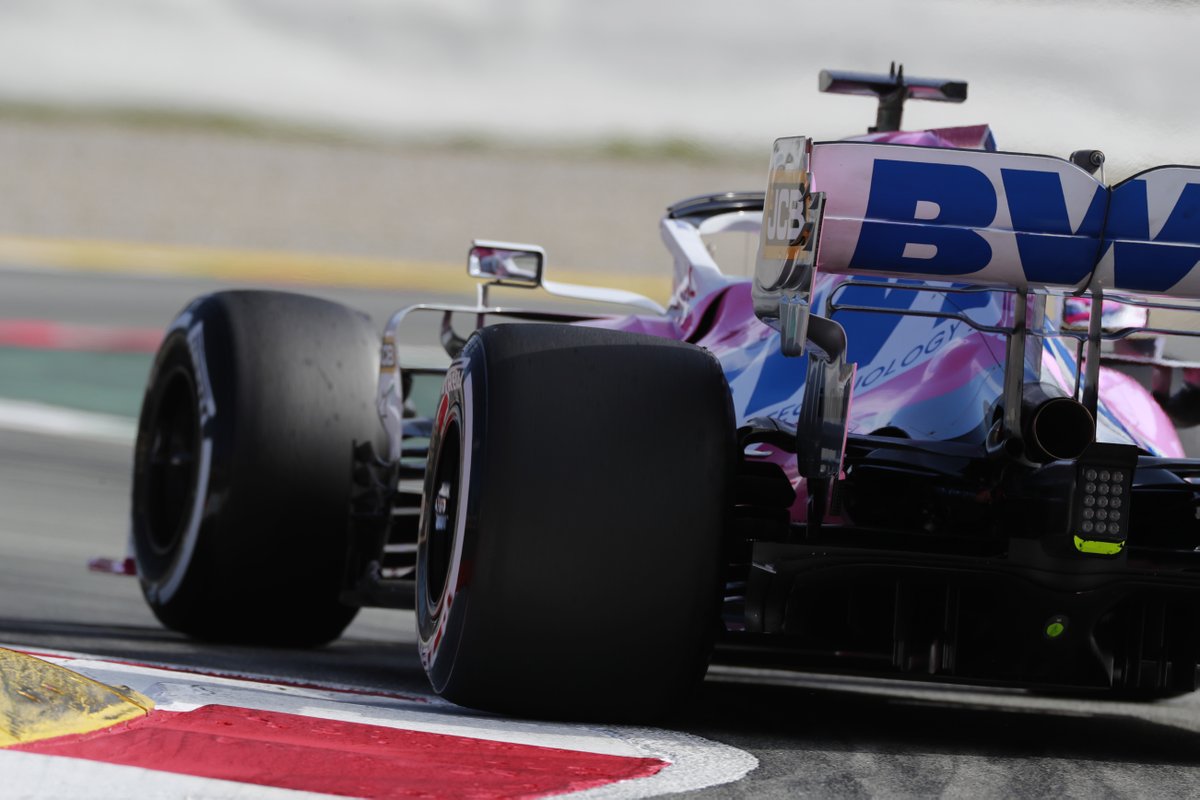 Green admits that the data collected at the track in the past two weeks are lining up with the numbers produced back at the factory over the winter during simulation.
"I'd be lying if you said we weren't happy with where we are," added Green. "We are happy with where we are.
"The level of performance that we see from the car, it's sort of as we expected after we got the data out of the tunnel and put it in the simulator.
"The drivers drove the car a couple weeks ago and they were massively enthusiastic about it. So they were prepared for what was to come.
"We were just unsure whether we were going to realize the full potential of what we've seen in the simulation work.
"Everything that we see so far suggests that we have transferred across from the model side to the full side."
But the Racing Point engineer also suggests that the frustration expressed by the team's rivals is perhaps rooted in the fact that they haven't done a good enough job with their 2020 designs.
"I think [complaints from other teams] boil down to the fact that some of the teams may not have done as good a job as they should have done, and I think we're probably seeing that," he explained.
"We've a team that finished fourth two years on the trot [as Force India, in 2016 and 2017] with next to no money at all – we were absolutely hand to mouth – and we finished fourth in the championship, we beat the likes of McLaren, that was what we could do that with next to nothing.
"For people to think, to take a team like that and inject money and resources in it, and it wasn't going to improve, was just naive. And I think they just haven't stepped up to the plate.
"So I think a lot of their frustration is looking inwards: 'Crikey, we haven't done a very good job' – that's what I'd be I'd be thinking if I was looking from the outside in. I'd be looking at my own department: 'C'mon guys what on earth have you been playing at?'."
Gallery: The beautiful wives and girlfriends of F1 drivers
Keep up to date with all the F1 news via Facebook and Twitter