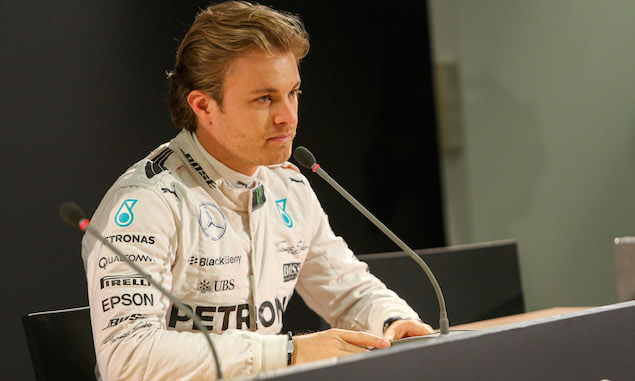 Nico Rosberg worries Mick Schumacher will not be able to enjoy racing due to the amount of scrutiny surrounding his career.
Mick - son of seven-time F1 world champion Michael - moved up from karts to cars last season, finishing 10th overall in the German Formula 4 championship with mixed results. The 16-year-old was beaten by Rosberg at the Mercedes Stars and Cars event in Stuttgart on Saturday having won a fan vote to be included in the draw.
Rosberg - himself the son of 1982 world champion Keke - says he knows what it is like to have interest in your career due to a successful father but admits he is concerned there is much more focus on Schumacher.
"Mick had it worse than I did," Rosberg told AFP. "It's an incredible amount of hype. I never had it like that and it's a pity as it must certainly take some of the fun of the sport away from him, but it's something he has to accept and live with.
"I always look to see how he's driving and I hope he can enjoy the racing despite all the hype."
Rosberg's Mercedes team-mate Lewis Hamilton was asked if he had any advice for Schumacher, but says the German should take inspiration from his father.
"He certainly doesn't need any advice from me, he just has to look at what his father has done, because he is the greatest legend in our sport," Hamilton said.
Three F1 seasons in one - Pirelli boss offers radical scheduling plan to save F1
Exclusive pictures of the Mercedes power unit
Use the red tabs on either side of the screen to scroll through more Formula One news and features
Click here for a gallery of the McLaren MP4-X
Keep up to date with all the F1 news via Facebook and Twitter