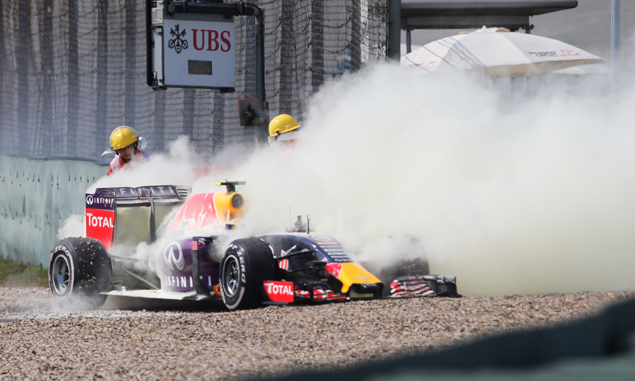 Renault Sport F1's Remi Taffin says the French manufacturer's tough 2015 campaign was of its own making, as the director of operations lists three main reasons to explain Viry's struggles.
Renault entered the second season of the new 1.6-litre V6 turbocharged era hoping to build on the encouraging recovery signs it had shown last year.
Instead, it immediately found itself on the back foot, with supplied teams Red Bull and Toro Rosso being hampered by reliability and performance woes.
"We arrived at the first winter test believing that we had made a big step forward between seasons," Taffin said. "We genuinely thought that we had done a good job. It was the case in certain areas, but we were caught out in three principal ways.
"The first was a significant reliability problem with the pistons. We had not seen the particular issue in any of the testing conducted and all the parts were signed off in the usual way.
"The other issue was that we had another part inside the PU electronics that we could not put our finger on and it continued to be a source of problems. The final element is that we braked so late for 2015, taking decisions until the last possible moment.
"The specification of PU for the first race was determined very late in the day and quite simply we braked too late, and we weren't ready. We wanted to make up the gap so badly that we pulled the rug out from under our own feet…
"This particular cocktail of problems did allow us to learn a lot and make sure that the same issues will not reoccur in the future."
Despite repeatedly slating its engine partner in the media, Red Bull will carry on using Renault power in 2016 – though under the TAG Heuer moniker. Meanwhile, the French constructor will return as a works outfit after it recently ended months of uncertainty by confirming its takeover of Lotus.
Renault sees road-car relevance in F1 power unit rules
Renault confirms return as F1 constructor
Use the red tabs on either side of the screen to scroll through more Formula One news and features
Click here for exclusive pictures of the Mercedes power unit.
Keep up to date with all the F1 news via Facebook and Twitter