Ex-F1 driver Paul Di Resta believes Sebastian Vettel's fate at Ferrari in 2021 is entirely dependent on the Scuderia, with the German having no weight in his team's decision.
Vettel's contract with the House of Maranello expires at the end of the current season, and while Ferrari team boss Mattia Binotto has expressed a desire to retain the four-time world champion, the Italian outfit will likely dictate the terms of any new deal.
Italian media have echoed rumors of a significant cut to Vettel's alleged $40m retainer, with a one-year 'take it or leave it' deal on offer.
"I really think it's up to Ferrari if they want to keep Vettel," said Di Resta in a recent Sky F1 Vodcast.
"I don't think Vettel's got any decision in this at all. He'll have to take what he gets. And that may push him out of it."
Back in March, Binotto said that he hoped for a swift resolution to Vettel's case. But the extent of the disruption of the current season has delayed any chance of assessing the German's form.
This could push back Ferrari's decision despite Vettel himself suggesting last month that a deal could be sealed even before F1's first race of 2020.
"Sebastian if he's on form, I think you'd love to see him in there," added Di Resta. "But if he's not I think there's a few people lining up out of contract who Ferrari could equally grab."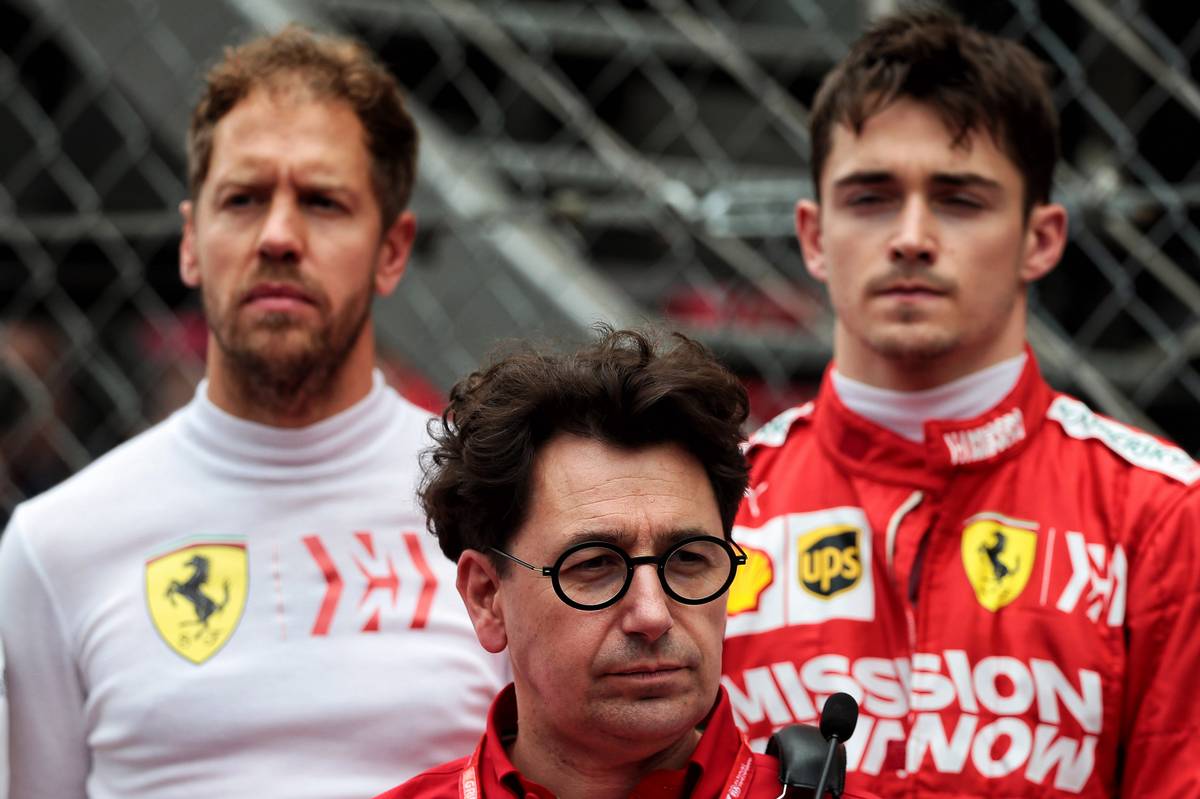 Indeed, Renault's Daniel Riccardo and McLaren's Carlos Sainz, whose contracts also expire at the end of this year, must be on Ferrari's potential short list for 2021.
Sky F1's Karun Chandok would love to see the 25-year-old Spaniard pass through the gates of Maranello.
"I think there's a difference with Ricciardo and Sainz," he said on Sky's Vodcast. "Danny Ric's had his opportunity with a top team whereas Carlos hasn't yet.
"I'd love to see Carlos have that opportunity. I think he's been stellar at McLaren, he's come alive and he's turned a corner."
Gallery: The beautiful wives and girlfriends of F1 drivers
Keep up to date with all the F1 news via Facebook and Twitter