Formula 1 CEO Chase Carey says the sport will engage with teams to help mitigate the effects of the economic downturn but warns that it won't be "handing out candy".
The coronavirus pandemic has not only disrupted F1's calendar, it has also as a result crushed the financial prospects of the teams for 2020.
From race fees to sponsorship deals and broadcast right, the truncated season will have a significant impact on all revenue streams.
As an indication of the extent of the downturn, F1 announced on Thursday an 84% drop in revenue for the first quarter and a $137 million hit to the sport's bottom line!
In the midst of the crisis, Carey has vowed to be supportive of the teams' depressed state of affairs, but the F1 boss insists he won't socialize the field's losses.
"Whether it's the teams, or promoters or sponsors, we're not going to be handing out candy to everybody," Carey explained yesterday on F1's first quarter conference call with investors.
"We're going to expect to be treated fairly, but we're going to deal with it as adults, and with the expectation that 2021 is going to look like the business that we all knew four months ago."
Carey admitted that assessing F1's near future in terms of economics was a near impossible task given the uncertainty surrounding the current situation, including the difficulty of establishing a reliable calendar.
"I think in terms of the teams, 2020 for us and the teams, we're not going to have the [financial] results we expected to have when we started the year," Carey added. "And I think everybody is doing what they can to shore up.
"Right now there are too many moving parts. There are so many 'what ifs,' I don't think it's constructive to address parts of it.
"I think we need to get far enough along in these plans to know where we're at. We expect the teams to be taking the right initiatives to get them through it."
Carey also acknowledged that F1 had little margin of maneuver when it comes to its financial covenants with teams.
"The prize fund is a contractual formula, so the prize fund is what it is," he said.
"Realistically we couldn't unilaterally change it if we choose. To expand on that, it's a percentage of profits, and profits will be down, and the prize fund would be down.
"Would we do something to support certain teams? We're not in the business of handouts, but that being said we'll engage with all our partners and figure out how do we go forward in a way that makes sense for everybody.
"But the prize find itself is defined by a contract that is a percentage of EBITDA [earnings].
"I don't think we really move to the next level until we really know what that is. Obviously we have a lot of moving parts, we haven't settled the calendar, we don't know how many races have fans.
"At this point we have a wide range of outcomes on the ultimate prize fund. I think when we have a better handle on that we'll see where we are and see if it's appropriate or right for us to do anything, whether it's with a team or with any of our other partners."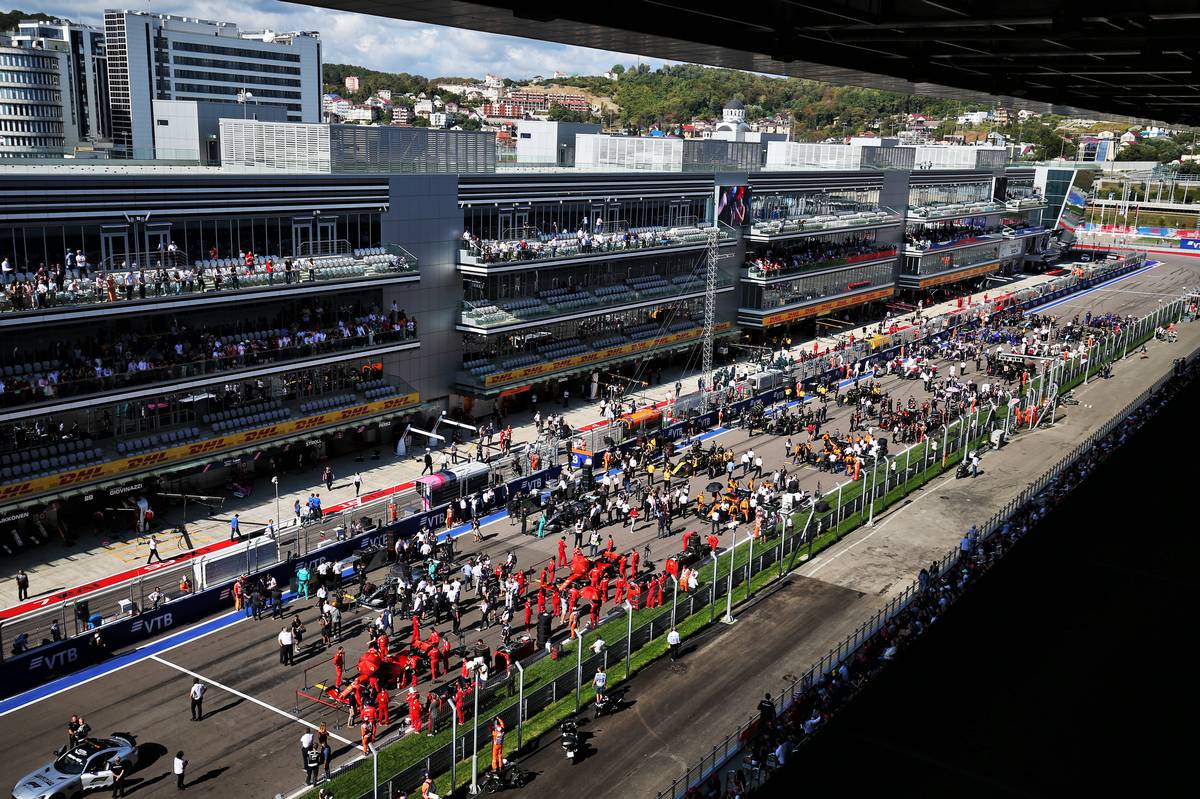 Finally, regarding Formula 1's pool of sponsors, Carey underscored the sport's will to protect its long-term "relationships" with its commercial partners.
"We are working to achieve what we think will be the expectations of our sponsors. At the end of the day these are relationships, and these are long term relationships," Carey said.
"We'll sit down as partners and find a fair path forward.
"We want them to feel good about what we do, but equally we have an obligation to deliver certain value, and if we deliver it, to receive fair value for it. We will approach as partners."
Gallery: The beautiful wives and girlfriends of F1 drivers
Keep up to date with all the F1 news via Facebook and Twitter