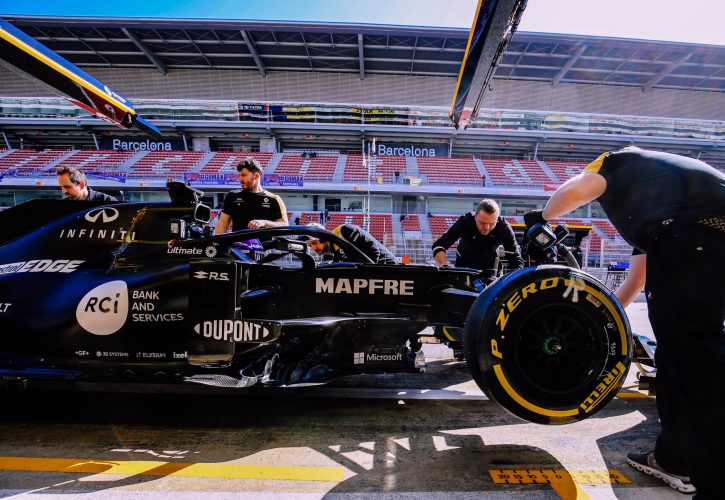 Carmaker Renault is set to slash 14,600 jobs as part of a massive €2bn cost-cutting plan that has fortunately spared the group's Formula 1 operations.
Amid an economic crisis sparked by the global coronavirus pandemic, automotive manufacturers have been severely impacted by the downturn.
Renault, which was already experiencing a fall in demand before the COVID-19 crisis, will slash jobs across all its operations, cut production numbers and repurpose plants as it undergoes one of the deepest restructuring programs in its history.
The company, which is in the process of receiving a €5bln loan guarantee from the French government, will also stop selling combustion engine cars in China, with Dongfeng buying out its joint-venture partner.
However, amid the drastic measures, Renault interim CEO Clotilde Delbos said the manufacturer will retain its works involvement in Formula 1, buoyed by the sport's recent regulation changes, including the introduction next year of a $145m budget cap.
"F1 we said publicly, and we confirm that we intend to stay in F1," said Delbos, speaking on a conference call with analysts on Friday.
"Actually the news about new regulations, new cap, in terms of investment is very good for us, because we had less investment in this area compared to some of our competitors which were spending a lot of money.
"So, F1 we are here, and we stay in Formula 1."
Keep up to date with all the F1 news via Facebook and Twitter