After being forced to spend months twiddling his thumbs at home due to the coronavirus pandemic shutting down world motor sport, Lando Norris is looking forward to having some fun when racing finally resumes next month.
Norris has been keeping himself race-ready by taking part in multiple online Esports competitions, and this week got back into a real cockpit for the first time since the shutdown began with an outing in a Carlin F3 car at Silverstone.
It's all part of his preparations for the delayed start of the 2020 world championship - and the young Briton couldn't be happier that it's going to take place at the Red Bull Ring in Spielberg, Austria.
"Austria was one of my best results last year," he told the F1 Nation podcast from the official Formula1.com website this week. "In fact I think it was my joint best, which was P6, so I look forward to that."
After two races at the venue on consecutive weekends, the third round of the rescheduled season will take place a week later at the Hungaroring in Hungary - another really good choice as far as Norris is concerned.
"Budapest I enjoy," he said. "It's where I did my first test in F1, so I've always liked that place and I've got some good memories there as well."
And then after a week's break it's on to the second doubleheader - and it will be at Norris home circuit Silverstone in the UK. Immediately following that will be a rescheduled race in Spain, followed two weeks later by Belgium and then Italy straight after.
"I think it's a good calendar: busy, but I think all of the tracks are ones we genuinely enjoy," he commented. "It's action-packed.
"Spa's in there, Monza's in there, there's a lot of racetracks where we have proper racing and we can have a lot of fun as race drivers."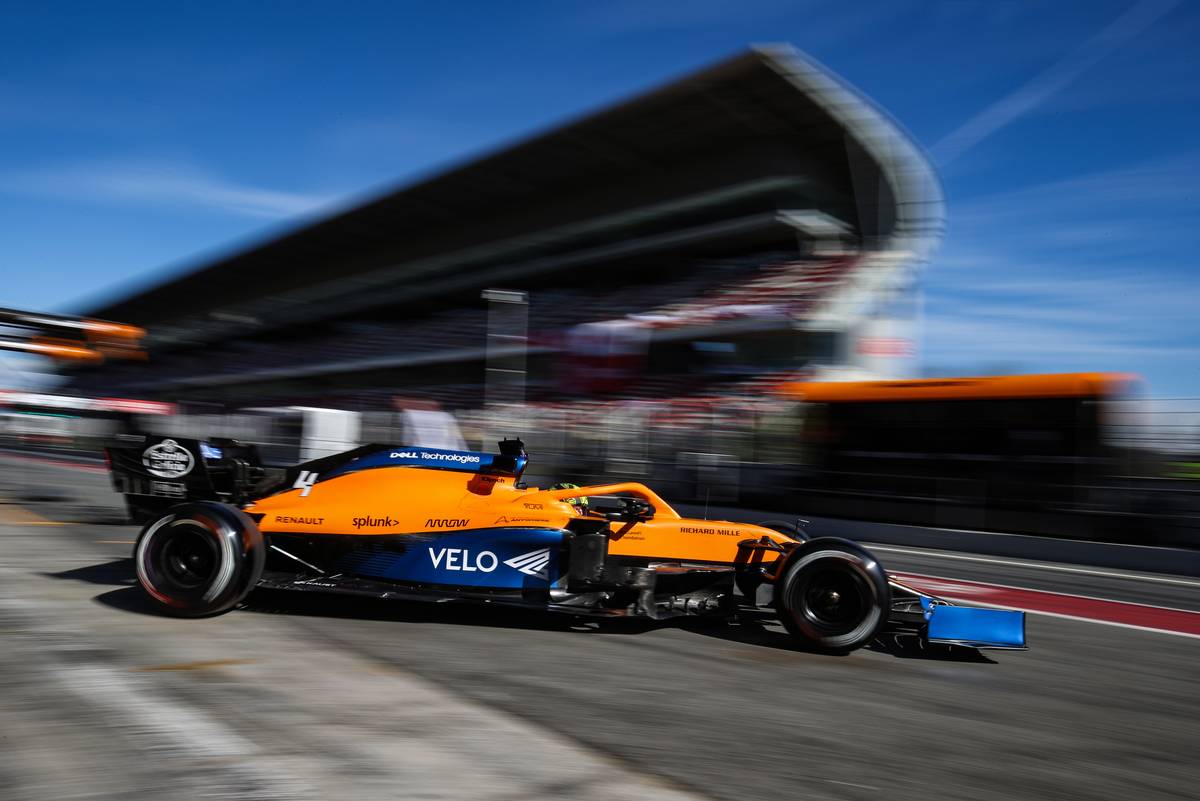 But Norris also acknowledged that such a packed schedule will present a challenge to everyone involved, and by no means just the drivers who will inevitably be rusty and not as race-fit as usual for the start of a season after such a long lockdown at home.
"It's going to be a lot," he acknowledged. "Not even just for me, but for the whole team as well to jump back into things and do three races on the trot, two in Austria, one in Budapest.
"I think it's a lot, not just for me but for the engineers [and] the mechanics as well," he said. "We just need to make sure we're prepared for that.
"We [need to] recover after each race weekend well enough to make sure we're on top for the second and the third.
"It's nice that we're going to be doing a lot of racing again, but there are going to be challenges coming along with it."
Gallery: The beautiful wives and girlfriends of F1 drivers
Keep up to date with all the F1 news via Facebook and Twitter