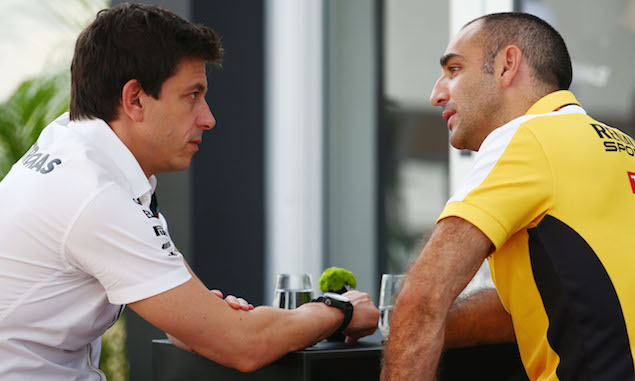 Renault is prepared to invest the time and money "to become one of the big boys" as it returns to F1.
Following a spell as solely an engine manufacturer, Renault will return as a constructor in 2016 having taken over Lotus. Although the team bosses are aware next season is likely to be a difficult one, managing director Cyril Abiteboul says Renault is focused on seeing increased exposure from its bigger involvement.
"We have given a time frame [of three years] in the statement that was communicated by Carlos Ghosn, and we need to be pragmatic," Abiteboul told Motorsport.com. "We know it is going to take time.
"But what matters is that the marketing story doesn't wait. I think we have been very successful in F1 with Red Bull.
"We have been successful as a competitive team before, and from a marketing stand point and connection between F1 and the rest of the business, we have never been so strong.
"So what should not wait is the capacity of Renault to turn what we do on the track into tangible marketing value for the group and for the brand.
"That is really important, as that is what will give us the stability so that we have the capacity – the financial capacity and also the time – to become one of the big boys."
2015 F1 season: F1i's drivers review 10-1