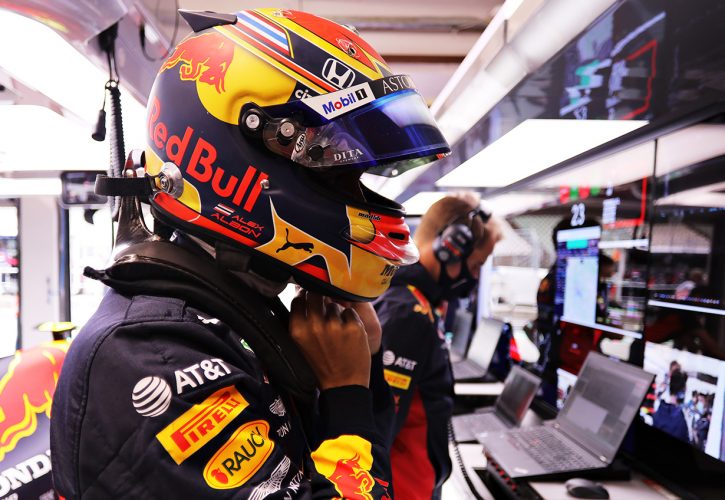 George Russell defended his good friend Alex Albon whose current struggles at Red Bull are making him "look like an idiot", according to the Williams driver.
Albon qualified a lowly P13 on Saturday at the Hungaroring, almost a second slower than teammate Max Verstappen whose own performance in the grid-defining session was nothing to write home about.
Both Red Bull drivers have been struggling to get to grips with the unpredictable balance of their RB16 since the start of the season, but Albon's deficit to his teammate in qualifying is undeniable.
Queried on the British-Thai driver's low-key performance, Russell questioned his friend's plight at Red Bull.
"I've known Alex for the past 15 years, been in the same paddock as him, he's one of the best drivers we've all raced," Russell told Sky F1.
"Max [Verstappen], Charles [Leclerc], all of us would say it - he's been at the front of everything he's done.
"I don't know what the hell is going on but I feel really bad for him because he's being made to look like an idiot and he's absolutely not.
"He's won everything he's done. So, I don't know what's going on, but they need to sort it out for him."
Gallery: The beautiful wives and girlfriends of F1 drivers
Keep up to date with all the F1 news via Facebook and Twitter