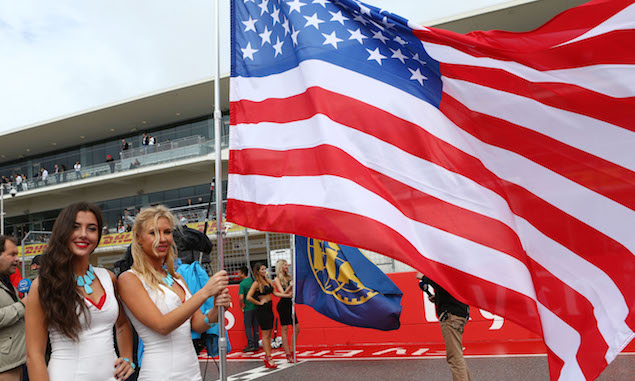 Formula One needs more races in the United States as well as the arrival of the Haas F1 Team to make an impact in America.
The United States remains a major market for F1, with a number of manufacturers keen to increase exposure and interest in the US. Bernie Ecclestone has been known to have encouraged a number of race projects in America but at present there is only the United States Grand Prix in Austin, which is also facing an uncertain future.
IndyCar driver Ryan Hunter-Reay - who raced alongside the likes of Sebastian Vettel, Daniel Ricciardo, Jenson Button, Felipe Massa and Nico Hulkenberg at the 2015 Race of Champions - says the addition of Haas to the grid will not be enough to increase interest on its own.
"It is so hard to crack the sporting market in the United States because it is so saturated," Hunter-Reay told Sky Sports. "We have football, basketball, baseball - there are so many options you have to capture the fans' attention.
"I think Formula 1 racing in general can do it, but it is going to take more of a presence in the United States other than just a team that calls itself 'USF1' even though it is based in the UK, which it has to be I think.
"Hopefully we can get some more races over there, I'm not sure what the solution is, but I'm a fan of any success of motorsport in the United States."
Back in November, American businessman Tavo Hellund announced he is working on a project to bring a second F1 race to the United States, with California the expected destination.