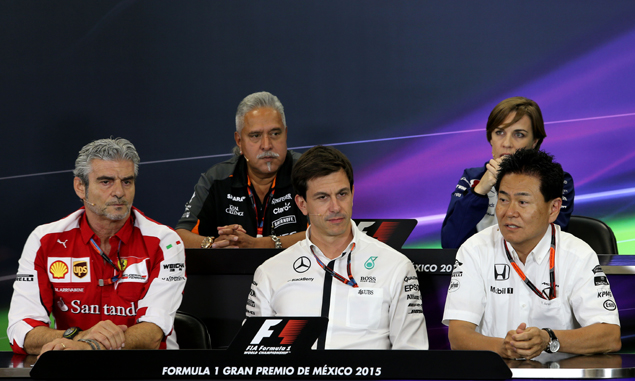 Formula One engine manufacturers are ready to lower the price of their power units in order to prevent the FIA from introducing a new independent engine, according to reports.
The sport's ruling body announced last October that it was exploring that avenue following failed attempts to implement cost-capping measures, as highlighted by Ferrari's use of its historic veto in that realm.
One month later, the FIA launched "a consultation among the engine manufacturers in order to potentially identify for the 2017, 2018 and 2019 seasons an exclusive alternative engine manufacturer." These plans have since been put on hold while constructors work on putting new proposals forward by January 15.
Current power supply reportedly costs around €20million (£14.3million) per year for non-manufacturer teams. Auto Motor und Sport reports that Mercedes, Ferrari, Renault, and Honda are set to reduce it to €12million (£8.6million), a price tag that FIA president Jean Todt deemed "acceptable" when talking to reporters in the Mexico paddock last year.
The German publication further explains that this would be achieved by standardizing several components of the engines, including the battery and both motor generator units (MGU-H and K).
A supporter of the current hybrid technology, Todt admitted he would rather have a cost cap on power units than introduce a new engine specification. However, it remains to be seen whether the suggestion will receive the nod from Bernie Ecclestone's Formula One Management. The F1 commercial rights chief remains a vocal opponent of the current 1.6-litre V6 turbocharged power units and would rather see the introduction of a new engine formula altogether.
Ecclestone could still use the extra power he and Todt were given by the FIA last December to "make recommendations and decisions regarding a number of pressing issues such as governance, Power Units and cost reduction". Their mandate to "express their intention to establish conclusions on these matters" extends until January 31.
Honda exclusive Q&A: Realistic expectations for 2016
Feature: What happens on any given F1 Saturday?
Technical preview: What changes in 2016?