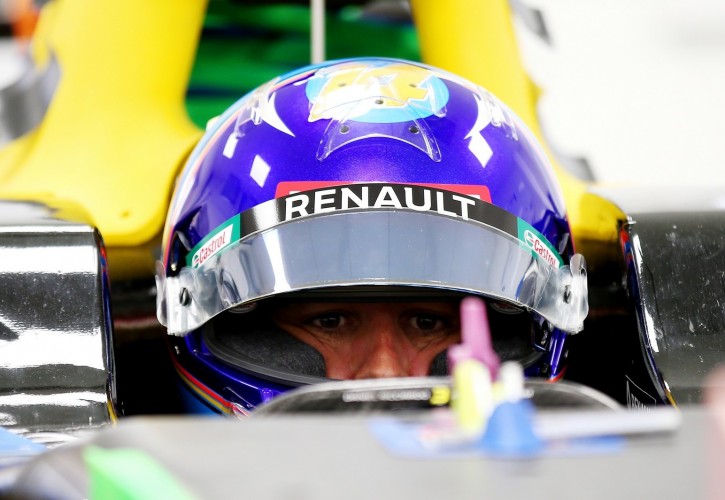 Fernando Alonso will be back behind the wheel of an F1 car on Tuesday, the Spaniard sampling in Barcelona Renault's R.S.20 as he kicks off "a new beginning" in the sport.
Renault confirmed on social media Alonso's track day at the Circuit de Catalunya, the French team taking advantage of a remaining filming to help its 2021 recruit stretch his legs ahead of his return to the grid.
Alonso warmed up to the outing by conducting simulator work at Enstone here he also got acquainted with key members of Renault's crews.
"Returning behind the wheel is going to be an amazing feeling," said Alonso, ahead of Tuesday's shakedown that will be limited to 100km.
"After two years not driving in Formula 1, I'm really looking forward to it.
"It's going to be like a new beginning, getting surprised about the speed of the car, the braking performance, the corner speed and a lot of things which will surprise me once again."
Alonso's partnership with Renault is a homecoming of sorts for the 32-time Grand Prix winner who both his world championship titles with the manufacturer.
"It's very special to be back in Barcelona. I remember my first test with Benetton in the year 2000, it was in Barcelona," he said.
"It's going to be at the same circuit 20 years after that first test and it's going to be one of the last opportunities with a car named after the Renault brand because next year it's going to change.
"I feel really privileged, I'm looking forward to it, very excited.
"Preparing for this test was not easy," Alonso added. "With the Covid restrictions, it was not the normal preparations, not many days in the simulator, but nevertheless, I think we are ready.
"It's only 100km, it's a filming day, so we will try to maximise those laps, try to get some images and some filming.
"I know I will learn and discover a lot of things during those laps. I will take it with a very open approach, try to learn as much as possible in every kilometre."
Like he's never been away from an F1 car 💛 @alo_oficial #RSspirit #Renault pic.twitter.com/tqFNZLREbP

— Renault F1 Team (@RenaultF1Team) October 13, 2020
Gallery: The beautiful wives and girlfriends of F1 drivers
Keep up to date with all the F1 news via Facebook and Twitter