Mercedes team boss Toto Wolff enjoyed the first corner skirmish between Lewis Hamilton and Valtteri Bottas in the Eifel GP, insisting he was confident both drivers would avoid any drama.
Hamilton gained an edge over his teammate who had started from pole on the run into Turn 1.
But as the pair veered wheel-to-wheel into the corner, Hamilton ran Bottas wide onto the run-off area. Undeterred, the Finn fought back and regained the lead on the exit.
The hard-fought tussle sparked a moment of excitement for the fans, but also for Wolff despite the situation's potentially damaging outcome.
"I enjoyed the racing between the two of them because I've never doubted that there will be any contact," Wolff said.
"These guys respect each other, they know very well what the boundaries within this team are.
"I think that Lewis braked a little bit late and had full lock, and that obviously pushed Valtteri wide.
"But Valtteri, in true style as a rally driver, kept the foot down and deserved to preserve the position. I enjoyed that."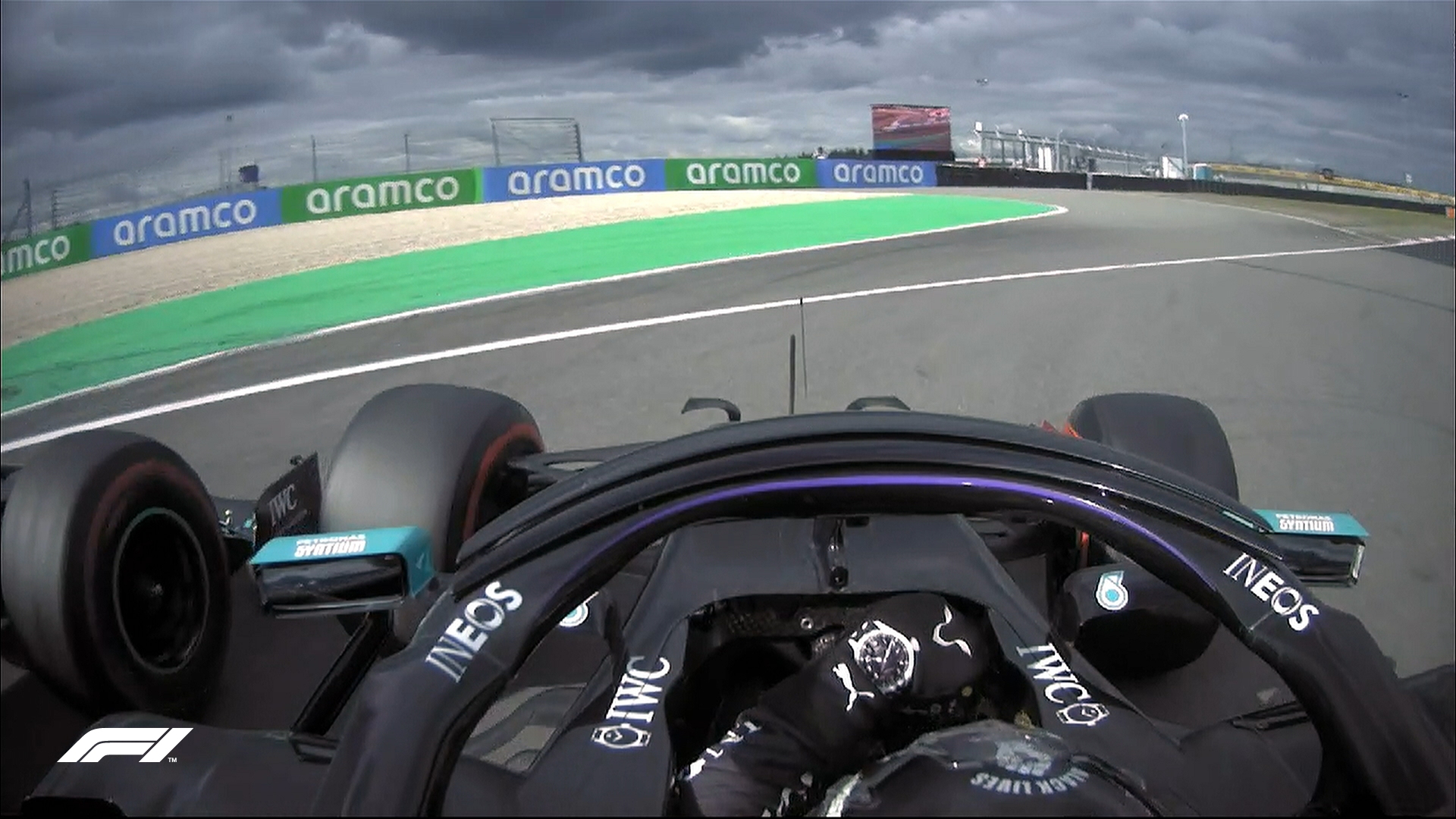 All was well that ended well between the two Mercedes drivers who have never once made contact since 2017 when they started racing together at the Brackley squad.
Unfortunately, Bottas' edge was but a short respite, with Hamilton gaining the upper hand on his teammate thirteen laps later following a mistake by the Finn at Turn 1.
But Bottas' afternoon went from bad to worse when a power unit issue forced the #77 Mercedes into retirement, offering Hamilton a clear path to the checkered flag and to 25 additional championship points.
"In terms of the championship, if somebody's resilient it's him," Wolff said, commenting on Bottas plight.
"We had a good chat. I said 'sorry for the failure' I believe that a two-stop that he said himself would have been actually something that could have worked out to win the race but it is what it is.
"This is still a mechanical sport and today, it was us that let him down."
Gallery: The beautiful wives and girlfriends of F1 drivers
Keep up to date with all the F1 news via Facebook and Twitter