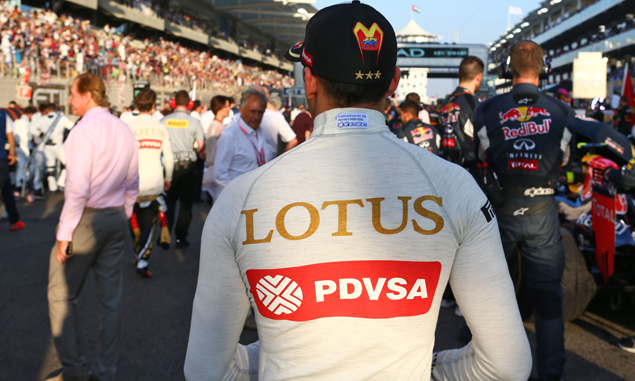 Pastor Maldonado's 2016 race seat at Renault is under threat following late payments from PDVSA, with Kevin Magnussen emerging as the prime candidate to replace the Venezuelan, according to several sources.
The state-owned oil giant has been backing Maldonado's racing career from the onset but the BBC reports that funds are several weeks late amidst growing economic turmoil in the country due to a steep decline in oil prices.
Maldonado was confirmed at Lotus for 2016 right after the Singapore Grand Prix, with Enstone promoting reserve driver Jolyon Palmer alongside him one month later. The outfit was then taken over by Renault last December.
Since then, the French manufacturer has remained fairly vague about its driver line-up, saying it will reveal further details about its F1 programme during a press conference on February.
"It's speculation at the moment," a Renault spokesperson told the Beeb. "We have a contract with Pastor. That is the current situation.
"Who knows what could happen by Australia but, at the moment, we are going forward with Pastor and Jolyon."
F1i's Chris Medland understands that Magnussen has been in talks with Renault over a reserve driver role, though he has also learned that the Dane was still in the running to secure one of the two race seats at Manor.
A former GP2 Series champion, Maldonado made his F1 debut with Williams in 2011. He spent three years at Grove before joining Lotus ahead of the 2014 season. Despite winning the 2012 Spanish Grand Prix, Maldonado has grown a reputation as an accident-prone racer, earning the 'Crashtor' nickname as a result.
Honda exclusive Q&A: Realistic expectations for 2016
Feature: What happens on any given F1 Saturday?
Technical preview: What changes in 2016?