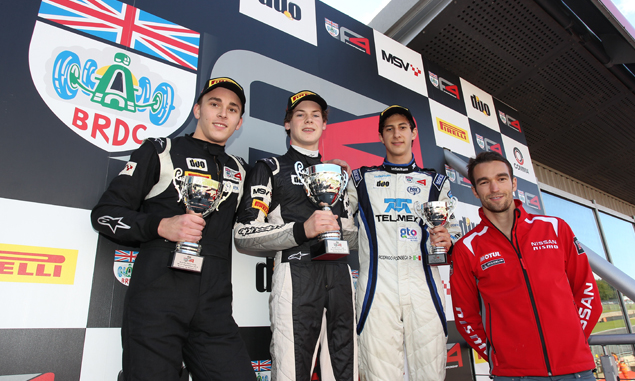 Red Bull design genius Adrian Newey's son Harrison will compete in this year's FIA European Formula 3 championship, as he graduates from BRDC F4 with Van Amersfoort Racing.
Newey Jr. finished runner-up to Will Palmer – Jolyon's younger brother – last year, securing two wins, 12 podium finishes, two pole positions, and three fastest laps for his maiden year in single-seaters.
The 17-year-old dovetailed his British commitment with select appearances in the Germany-based ADAC F4 championship, where he already raced with Van Amersfoort Racing (VAR).
"I am very happy to sign with Van Amersfoort Racing for my first season in Formula Three," Newey said.
"I know the team well now after competing with them in Germany last year and also doing my first tests in an F3 car. I am hugely motivated to race in one of the world's most competitive single-seater series this season.
"I think that with VAR it will be the ideal grounding for me to further my racing ambitions and to acquire all the attributes to gain as much experience as possible with a new car and mostly new tracks.
"I am really looking forward to tackling these fresh challenges."
Along with Newey, Van Amersfoort Racing, who helped Max Verstappen rise to prominence in 2014, will field former Red Bull protégé Callum Ilott as well as Pedro Piquet, the son of three-time F1 world champion Nelson.
Honda exclusive Q&A: Realistic expectations for 2016
Feature: What happens on any given F1 Saturday?
Technical preview: What changes in 2016?